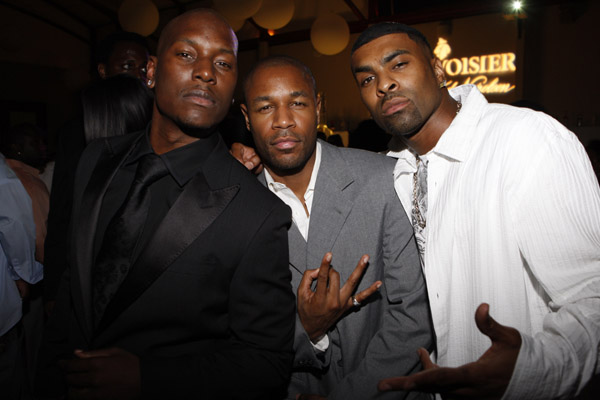 Tank mentioned it in this video, and now star member Tyrese Gibson has officially announced the reunion of TGT (Tyrese, Ginuwine, Tank)! The singer-actor shared the news and request for tracks via Twitter a few hours ago.

"BREAKING:… It's not a rumor:. _TgT_ is in the studio this WHOLE WEEK to start our new album as a group! @Tyrese @Ginuwine & @TheRealTank," tweeted the "Stay" singer.
They are looking to fill a major void in R&B today with a lack of male group's, and specifically pick up where Jodeci left off, "_TgT_ will pick up where #Jodeci left off … We got it from here … #ShirtsOffTour coming soon… @Ginuwine @Tyrese @TheRealTank #Pow!!," he continued…
"New producers:… Here's ur shot..! We're looking for hot new joints! That power R&B group #2012Jodeci type shit..! tgtopenmic@gmail.com"
"@Ginuwine @TheRealTank have a safe flight fellas… We're about to form a #R&BAVENGERS … ¥>TgT"
Ginuwine has spoken out as well now, tweeting … "To LA ✈ Where the hits will be generated carefully chosen history with @Tyrese @ginuwine @TheRealTank R&B WorldMovement!!!"
This is exciting news, the trio's fans have been holding their breath for a reunion and official album since it was announced in 2008 they would not be able to release an album due to label politics … We will continue to wait and see where this leads.  But, now that Tyrese has his own indie label imprint, it might be more possible to see a release in the near future…
What do you think?
[polldaddy poll=6226170]