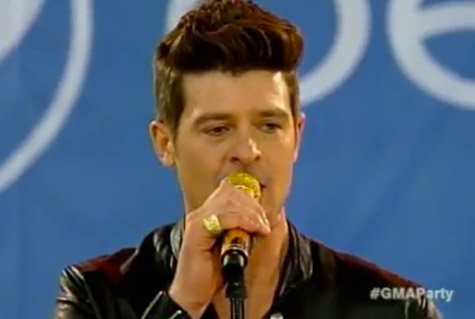 Fresh off the debut of his new singing competition "Duets," Robin Thicke joined his ABC family on the "Good Morning America" Summer Concert Series. The R&B crooner hit the outdoor stage to perform his soulful hits including "All Tied Up" and "Pretty Lil' Heart," also speaking with the "GMA" hosts.
"To be on stage with that kind of talent, it felt like a mini-awards show or something," said Thicke of performing with fellow mentors Kelly Clarkson, John Legend, and Jennifer Nettles.
Watch him perform "All Tied Up" below.