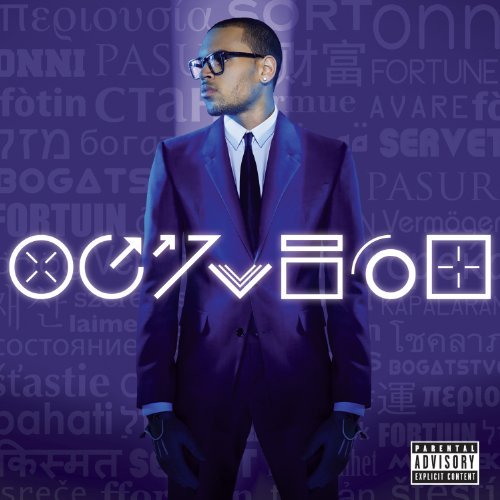 His last album F.A.M.E. won him his first Grammy, and now Chris Brown is ready to share his Fortune. With a week away, anticipation is building, the R&B superstar offers a taste of his fifth LP, preceded by the singles "Strip," "Turn Up the Music," "Sweet Love," "Till I Die," and "Don't Wake Me Up."
Featuring collaborations with Big Sean, Wiz Khalifa, Nas, Kevin McCall and Sevyn, with production from Polow Da Don, The Runners, The Underdogs, Boi-1da, Tha Bizness, Danja, and Brown, who co-produced three records.
Take a listen to 30-second snippets from the deluxe edition before it arrives on July 3.
Fortune Tracklisting:
01. Turn Up the Music (Produced by The Underdogs & Fuego)
02. Bassline (Produced by Pop Wansel, co-produced by Dayvi Jae)
03. Till I Die feat. Big Sean & Wiz Khalifa (Produced by Danja)
04. Mirage feat. Nas (Produced by Harmony, co-produced by Chris Brown)
05. Don't Judge Me (Produced by The Messengers)
06. 2012 (Produced by Adonis, co-produced by Kevin "K-Mac" McCall)
07. Biggest Fan (Produced by The Runners, co-produced by The Monarch)
08. Sweet Love (Produced by Polow Da Don & Jason "JP" Perry)
09. Strip feat. Kevin McCall (Produced by Tha Bizness)
10. Stuck on Stupid (Produced by Brian "BK" Kennedy, co-produced by Dante Jones)
11. 4 Years Old (Produced by Polow Da Don & Tommy Hittz)
12. Party Hard/Cadillac (Interlude) feat. Sevyn (Produced by Brian "BK" Kennedy & Boi-1da)
13. Don't Wake Me Up (Produced by Benny & Alle Benassi, Free School & William Orbit, co-produced by Brian "BK" Kennedy)
14. Trumpet Lights feat. Sabrina Antoinette (Produced by Polow Da Don, co-produced by Jerome "J Roc" Harmon)
Deluxe Edition
15. Tell Somebody (Produced by Polow Da Don, co-produced by Jerome "J Roc" Harmon)
16. Free Run (Produced by The Underdogs)
17. Remember My Name feat. Sevyn (Produced by Free School & Chris Brown, co-produced by Jonas Jeberg)
18. Wait For You (Produced by Harmony aka H-Money, co-produced by Chris Brown)
19. Touch Me feat. Sevyn (Produced by R.A.P. 1220)