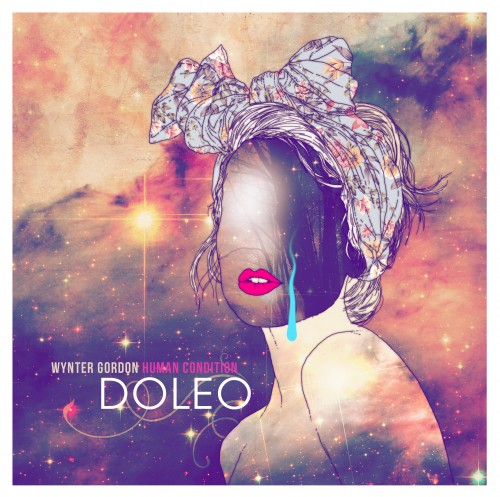 Wynter Gordon is making a splash with her return to your ear drums. The singer-songwriter has been locked up in the studio working on a major batch of new music, in fact she is prepping a collection of four free EPs called "The Human Condition," the first of which, "Doleo" (Latin for "pain") is available now!
According to the singer-songwriter each EP will explore a different emotion, and sees Gordon exploring all sorts of genres that go beyond her dance-pop niche. "Doleo"'s lead single "Stimela," for example, was inspired by Hugh Masekala's anti-apartheid song of the same name and features a chorus sung in Zulu and African-pop production reminiscent of early-80s Genesis and solo Phil Collins. Elsewhere, Gordon explores rock, trip-hop and what she calls "down-south hip hop and Celtic, classical music" that delves into deeper thematic material than the bubbly dance cuts for which she's best known.
"The music I'm making now is music I've always made, I've just never been able to release it on a label," Gordon told Billboard. "I was growing into this person I am now, and I had to make the music that felt right and was passionate about. I didn't feel like I was singing everything I wanted to sing, doing dance music and pop music. I wanted to make something that felt real to me. These EPs include every genre of music I like. I really just felt like I had to by myself."
Take a listen to Wynter's brand new sound below…
DL: Wynter Gordon – Human Condition Chapter 1 (Doleo EP)
What do you think??