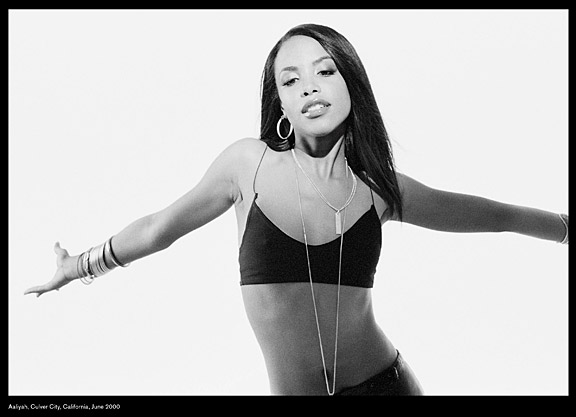 Things got real this past Sunday, when Blackground Records released "Enough Said," the posthumous Aaliyah song, produced by Noah "40" Shebib, and featuring Drake. Rumors have been swirling previously, of an album in the works, and were pushed back into mainstream media when it was reported that Drake might actually be executive producing such an album.
The rumored news caused many fans to question this move, and comment that two of Aaliyah's biggest past collaborators, Timbaland and Missy Elliot, should be in charge of a project … if there was ever going to be one. Following Drake's most recent confirmation that an album is in-fact in the works, and that he and producer Noah "40" Shebib would be co-executive producing it, Billboard reached out to Aaliyah's family and past label, Blackground Records for classification.
An album is definitely in the works, however still in the early stages, and Timbaland and Missy will both be involved as well. Read their report below…

Aaliyah's cousin Jomo Hankerson, who runs Blackground Records with his father Barry Hankerson, spoke with Billboard.biz about the posthumous release, confirming that an album is in fact in the works. Using 16 unreleased songs and "fragments" from Aaliyah's archive, Blackground hopes to release the LP by year's end, enlisting "contemporary artists" to color the project and help repackage her vocals. This marks the first release from the late singer since 2002's I Care 4 U, a compilation album featuring previously heard and unheard recordings, and is intended to introduce her to younger listeners by updating her sound.
"We really felt like it was time. There's a real new generation that doesn't know her necessarily, and we wanted to continue her musical legacy with this new generation," explains Hankerson. "That's one of the reasons why we wanted to do very contemporary music. We didn't want to make it a nostalgic project; we already did that with the I Care 4 U album. The idea was to release new music for her diehard fans, and also reintroduce her music to a new generation that doesn't really understand how much influence she has in the music that they're listening to today."
Hankerson says that Drake will appear on "more of the records" and that Shebib is "heavily involved" in reshaping the music, adding that both will co-executive produce the project alongside he and his father. After moving its publishing to Reservoir Media in July, Blackground reached out to the Canadian producer on the strength of his work with Alicia Keys ("Un-Thinkable (I'm Ready)") and his unique sound. It seemed only "natural" that Drake would contribute to what would become "Enough Said." Blackground was so pleased with the result that they released the stream before having a marketing plan or radio strategy in place.
While the album is in the early stages, Hankerson confirms that Timbaland and Missy Elliott will participate in assembling the LP. "Timbaland will be involved with this project. One of the records that we had that was never released was a Missy record that we obviously are going to be refreshing," says Hankerson, who did not clarify if Timbaland has already produced songs for the project. "This record ['Enough Said'] really kind of came sooner than we thought it was going to come, so it's really the beginning of the creative process for us. We've got a record out while we're still creating the project. A lot of that is still up in the air, but I can tell you that Timbaland will definitely be involved, Missy will definitely be involved." Timbaland declined to comment for this story, while Elliott did not respond to Billboard.biz's request as of press time.