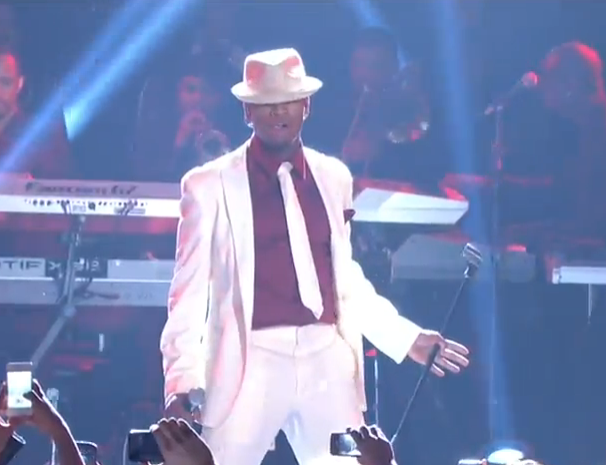 Yesterday, the world paid tribute and celebrated the birthday of the greatest entertainer of all time – Michael Jackson. Last night, Pepsi and Billboard threw their final 2012 "Summer Beats" concert, in honor of the legend, and in promotion of the forthcoming 25th Anniversary special edition album of BAD, which is due out September 18.
Melanie Fiona, Swizz Beatz and Ne-Yo shared the stage in New York City at Gotham Hall. Being an openly avid MJ fanatic Ne-Yo headlined the show, having the audience going off the walls as he performed his many hits. Before performing his new single "Lazy Love" Ne-Yo announced we can now expect his anticipated album R.E.D. this November. The highlight of the night was his tribute to Michael though, doing a solid job covering classics such as "Smooth Criminal," "The Way You Make Me Feel," and "I Just Can't Stop Loving You."
While he was performing his favorite artists songs Ne-Yo humbly told the audience, "You don't sing MJ songs, you try MJ songs. You attempt MJ songs and pray it works."
Melanie Fiona joined in on the tribute as well during her set, with such songs as "Dirty Diana" and the title track "BAD." See the performance below…
Watch more of the show here.