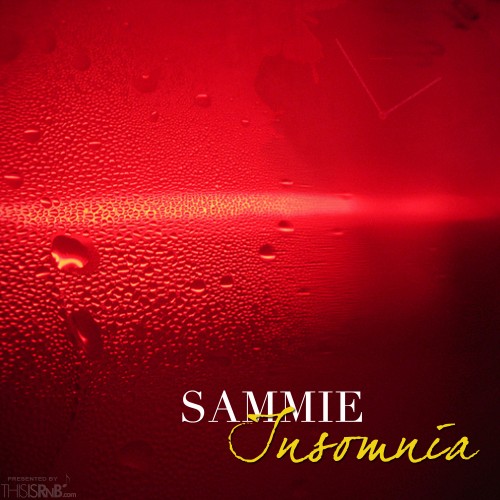 Sammie has had many restless nights on his journey from child stardom to a R&B Prince in search of the industries many thrones. With a new-found style, drive for success, and vocal talent, the re-emerging singer-songwriter is ready for you to re-discover him. We are proud to bring you Sammie's official return with the release of his brand new, free project, "Insomnia."
The 16-track offering is Sammie's most intimate and honest work to date, with heart-felt ballads and soul-pouring illustrations of his nightly insomnia. With a more mature fashion-based expression and truthful approach in his music, the crooner is preparing to add his name to the R&B Hall of Fame.
"This project is the deepest countenance of myself," said Sammie. "I've learned that when I'm being true to my core, which is R&B, I'm most inspired, creative and vocally ambitious. It's time for me to shine and I plan to reach new fans and please my dedicated ones with this project."
Both musically and personally, Sammie has transitioned into a confident musician with his eye on one thing only – winning! With the man behind Trey Songz, Troy Taylor, in the executive producer seat, Sammie feels confident this project is a work of art.
"My fans have been supportive throughout my career and I'm giving them a piece of me through my music," said Sammie. "Without fans I'd be nowhere and I'm thankful to be in a position to show my appreciation."
Follow the jump to stream and download now!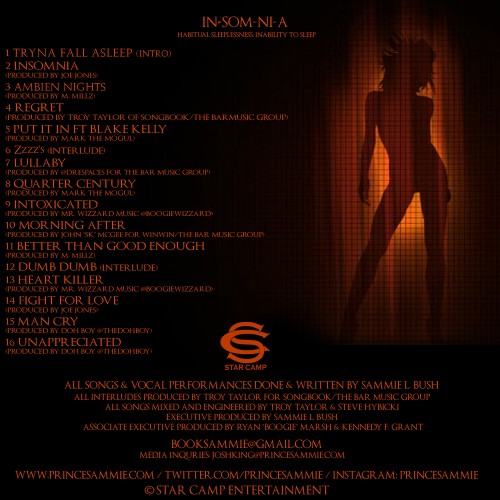 DOWNLOAD LINK:
Hear Sammie talk about the new "Insomnia" mixtape, R&B music today, his past career and more with Kempire Radio…