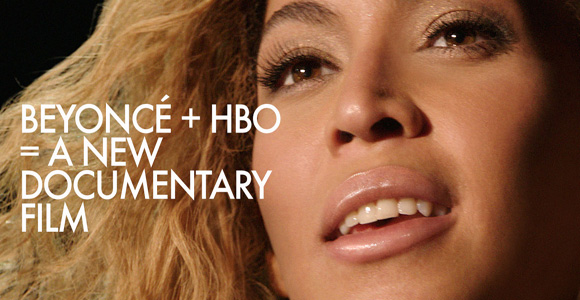 Beyoncé is really ready to make her big comeback, as the superstar is planning to make an even bigger return this coming February. Following her much-anticipated performance at the Super Bowl halftime show in New Orleans, she will premiere an HBO documentary two weeks later.
The multi-Grammy Award winner will debut a new feature-length documentary via the cable television network on February 16, 2013. Directed by Bey herself, the film is said to provide "raw, unprecedented access to the private entertainment icon and high-voltage performances."

"HBO has a history of pushing every boundary with class and authenticity," said Beyoncé. "Some of my favorite shows are on HBO, so I am excited that my film will be part of its bold programming. This film was so personal to me, it had to have the right home."
Michael Lombardo, president of HBO Programming, added, "Everybody knows Beyoncé's music, but few know Beyoncé the person. Along with electrifying footage of Beyoncé onstage, this unique special looks beyond the glamour to reveal a vibrant, vulnerable, unforgettable woman."
The documentary will feature footage of her childhood in Houston through home videos and showcase her role as a mother and businesswoman as she builds her company, Parkwood Entertainment. Viewers will get to witness the physical and emotional demands as she records, rehearses for live performances, and balances family life, culminating with her return to the spotlight following the birth of her daughter, Blue Ivy Carter.
[RU]