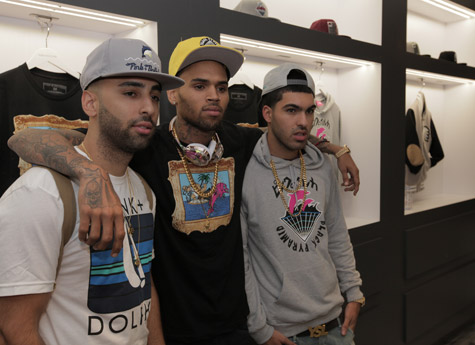 Chris Brown continues to expand his brand and use his artistic gifts in new and positive ways. The R&B superstar launched his brand new Black Pyramid clothing line at the Pink Dolphin flagship store in Los Angeles on Wednesday. The apparel collection, a collaboration between Breezy and Pink+Dolphin founders Neima Khaila and Cena Barhaghi, is currently only available for purchase at the company's Fairfax Blvd. store.
Breezy was on hand to meet hundreds of fans, sign merchandise, and talk about the limited edition threads, which can be seen in his latest video for "Don't Judge Me" and on stars including Rihanna.
The streetwear designs were inspired by Chris' art. "No one of this generation had mastered the art of making a perfect pyramid, hence the name, Black Pyramid," explained the company's rep.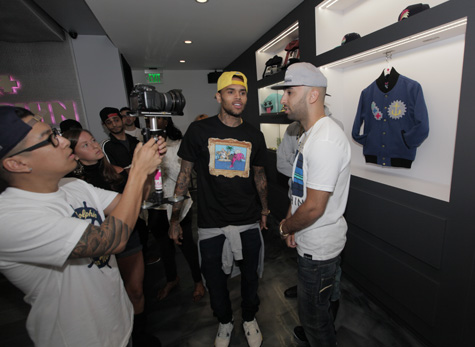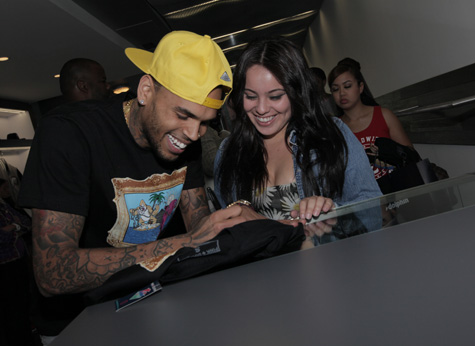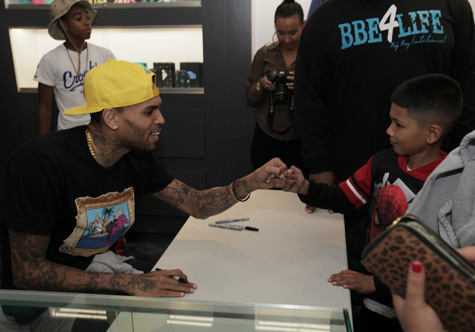 [RU]