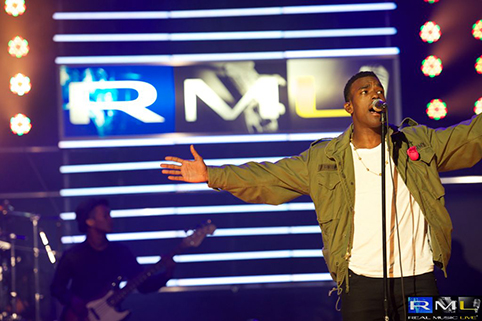 Following, his first career Grammy nomination, R&B rookie of the year, Luke James, is ending 2012 on a high note. The singer-songwriter has been hand-selected as the 'Critics Choice,' to perform on NBC's "Real Music Live" premiere episode. The new, music performance series, airs Sunday, December 23, at 1:00 AM ET, directly following "Saturday Night Live!"…

Luke will grace the stage to perform his Grammy-nominated debut single, "I Want You." He will share the premiere episode with such acts as Hoobastank, Chris Rene and fellow R&B star Faith Evans.
"Real Music Live" is an exciting new music show on NBC that promises to entice audiences across the nation. With an eclectic line-up of artists, "Real Music Live" banishes lip-syncing and brings true performance, real talent and live music to the masses. The show is geared towards revitalizing the tradition of an organic, live TV music performance and experience – musicians performing in front of a real live audience. "Real Music Live" airs directly following Saturday Night Live!
Be sure to tune in or DVR the new show!