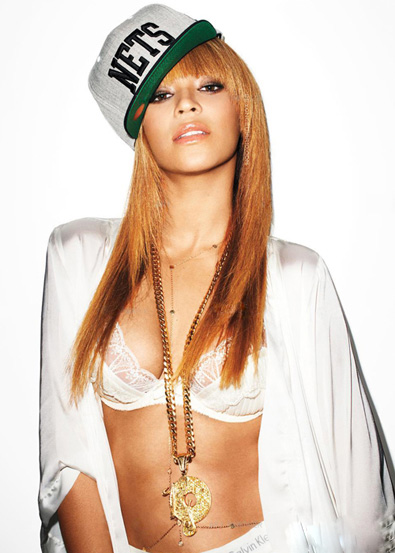 While the media is concerned with whether or not her performance at the Presidential Inauguration was lip-synced, Beyoncé is too busy winning in other areas of her life. Preparing the world for her upcoming HBO documentary, Life Is But A Dream, Mrs. Carter cleared up a few of the rumors that have been thrown around over her pregnancy.
Peep some excerpts from the documentary after the jump…
For someone as obviously talented as Beyoncé is, you would think that she would never have any heat thrown at her, right? Wrong. For with a glamorous face, flawless body and heaven-like voice comes hate, hate and more hate.
In her upcoming HBO documentary, Beyonce addresses some of the rumors that happened to surface over the past year in regards to her pregnancy with now 1-year-old, Blue Ivy – something I'm sure the world has been waiting to hear about. The songstress also dishes on her miscarriage two years ago and gives us some insight on her very private life with husband, Jay-Z.
Giving us our own ticket into the life that we've always wanted to know about, she shares pictures of her sonogram and according to USA TODAY – who received an advanced copy of the documentary – speaks on the surrogate mother rumors.
"There's a stupid rumor. The most ridiculous rumor I think I've ever had about me. It's crazy. To think I would be that vain – I respect mothers and women so much and to be able to experience bringing a child into this world, if you're lucky and fortunate enough to experience that, I would never, ever take that for granted. It's the most powerful thing you can do. Especially after losing a child, the pain and trauma from that just makes it mean so much more to get an opportunity to bring life into the world. It seems like people should have boundaries," says a visibly shaken Beyonce.
Need she say more? Catch the Life Is But A Dream HBO documentary on February 16. We'll be watching – will you?
[USAToday]