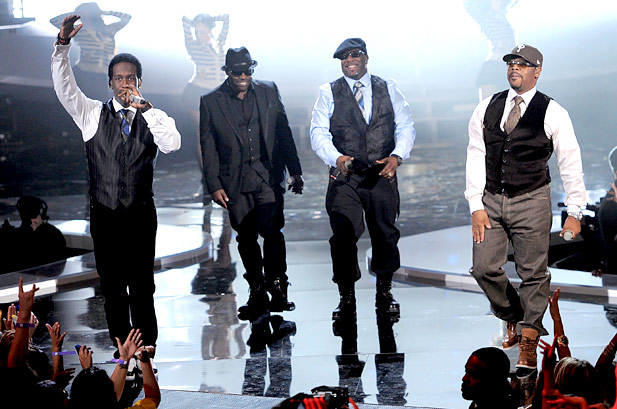 Boyz II Men are arguably the best R&B group of all time, and starting this spring the multi-Grammy winners will join the ranks of so many talented artists holding residency's in Las Vegas.

The Associated Press reports,
The R&B group Boyz II Men is headed to Las Vegas. The 1990s slow-jammers announced a headlining residency Thursday. They will perform weekend shows at the Terry Fator Theatre at The Mirage starting March 1. Organizers say the show will feature the band's biggest hits, including the 1991 smash "Motownphilly," as well as some surprises.

Boyz II Men has won four Grammys and claims the title of most successful male R&B group in history. The trio is best known for its ballads and a cappella stylings, and for the slow jams "I'll Make Love To You," "End of the Road" and "One Sweet Day." They will perform 78 weekend shows through the end of the year. Tickets are on sale now starting at $40.
The report mentions trio, so we are assuming founding member Michael McCary, who left the group in 2003 due to health issues, will not be going Nathan, Wanya and Shawn.
To purchase tickets, click here.