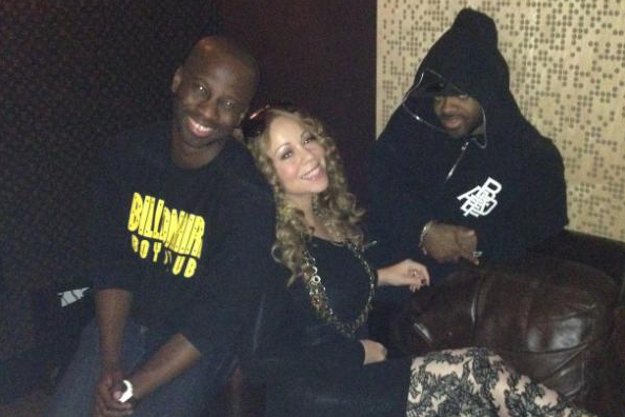 The new year is officially upon us, and 2013 is looking to be a big year for Mariah Carey. The superstar diva will make her judging debut on 'American Idol,' and finally release her next album. Following this summers buzz single, "Triumphant" featuring Rick Ross and Meek Mill, which received a lot of negative feedback from fans, Mariah has been working steadily and has reportedly racked up a total of 10 songs with her frequent collaborators, Bryan Michael Cox and Jermaine Dupri.

In a recent interview with our friends at YouKnowIGotSoul, B.Cox, shared the news…
"We did like ten songs. I don't know how many songs are going to stick, but Mariah is like our sister," said Cox. "We love her, and she calls. Mariah is one that consistently is like 'If we've worked before, we can work again.' I love Mariah for that because she's a true friend. We did a bunch of songs and I think four or five may stick. We're excited about it."
Well we're excited about that too, they always have incredible chemistry together, and that has lent to some of her greatest work. There is no word on when Mariah will release a new single, or further details on the album, but we can assume a premiere on 'American Idol' is evident. The show will kick off January 16 at 8pm on FOX.