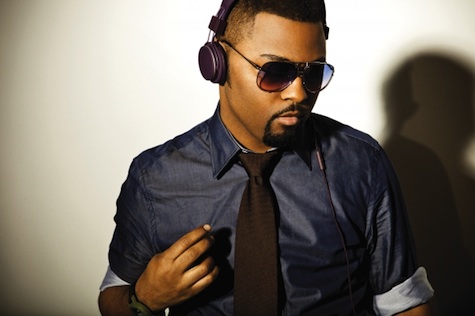 Due to the climate of the music industry today many of its most talented and loved stars constantly need to look for additional ventures and avenues to sustain the lifestyle they want for their families. Musiq Soulchild is one artist who has evolved through his career, both musically and professionally, and he continues to do so with his next project. The soul singer is currently working on a new web start-up with a unique plan to offer viewers and fans of all music styles something like can enjoy.
Recently speaking with our friends at YKIGS, the 35-year old revealed his plans for a website which showcases his "alter-personas" and caters to fans of any style of music.

"Right now I'm working on a personal project, I'm working on a website to represent a platform to introduce different parts of my creativity," explained Musiq. "I like to call them my alter personas. They all have musical associations with them. I just find that there's a lot of people that listen to music but they don't listen to the same music. Everybody doesn't listen to r&b. Everybody likes to listen to the type of music that they like to listen to. I'm the kind of person, I would much rather find out what type of music you'd like to listen to and give you that."
Interesting…So what might he plan to release through the site you ask?
"Whether it's hip hop, whether it's jazz, whether it's any other genre of music that's out there. I listen to all types of music. I'm entertained by all types of music and I know other people are. I study music. I want to be able to make music that people like to listen to. You like listening to reggae? I'd much rather make reggae music for you rather than try to force a person who listens to reggae music to listen to my music."
This is certainly a unique move for the Philly native, and one we will be curious to see progress. What do you think of Musiq's new idea?