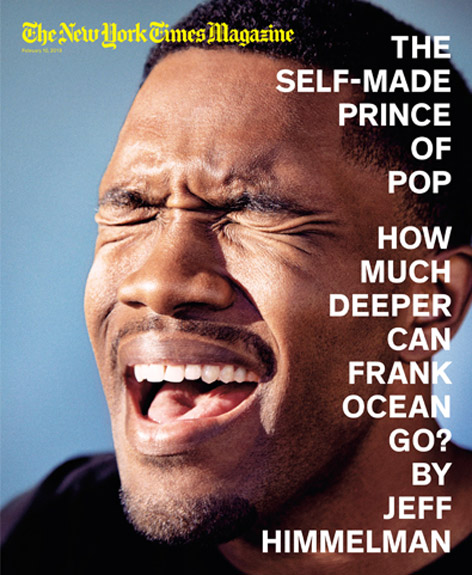 With six Grammy nominations, Frank Ocean covers this weekend's New York Times Magazine.  The publication has declared him, "the self-made prince of pop." The 25-year-old singer-songwriter typically avoids interviews, explaining, "I just don't trust journalists" But, through the very lengthy story he opens up about his rocky road to success, his love of BMWs, and his freedom to do whatever he wants.
"I have no delusions about .my likability, in every scenario," Ocean told the reporter. "I know that in order to get things done the way you want them, oftentimes your position will be unpopular."
After the success of his 2011 mixtape 'Nostalgia, Ultra,' Ocean's camp reportedly called Island Def Jam chairman Barry Weiss to demand $1 million for his follow-up record.
"I don't believe that I had actually heard anything at that point. But we did something atypical, that most labels I don't think would do. We stepped up. We wrote the check. Virtually album-unheard, sight-unseen, we believed so much in this guy that we actually wrote the check," said Weiss.
Following the Grammys, Ocean will head to Shanghai and record his next album "in remote locations for the next two years."
He is also writing a book. "I've started writing the book," he said. "You can say that. It's fiction, and it's about brothers. That's all I'm going to say."
Read the full story at NYTimes.com.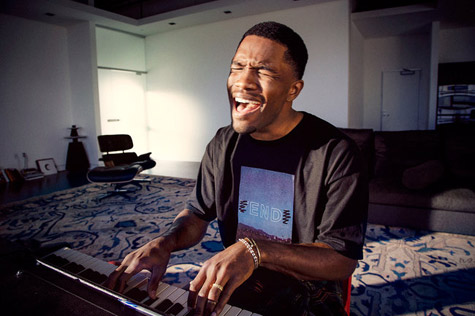 [via Rap-Up]