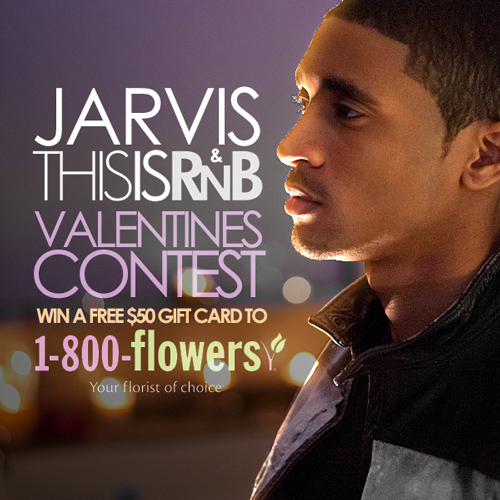 R&B singer Jarvis wants to help some lucky fans have a special Valentines Day. The "Make A Little Room" singer has teamed up with ThisisRnB for an exclusive Valentines Contest.
We are giving away 5 free $50 gift cards to 1-800-Flowers! But, that's not all… Jarvis is a bit of a hopeless romantic himself and while he would love for you to play some of his songs during your private moments, he has also assembled a playlist of some of his favorite R&B songs, that should hopefully help open a little room in your hearts, and beds too!
See the details for the contest and his exclusive Valentines Day playlist below…
Contest: Win A Free $50 Gift Card for 1-800-Flowers.
To enter to win, all you have to do is Tweet "I Want a $50 Gift Card from @JarvisTheArtist @ThisisRnB and @1800flowers for Valentines Day", then email us the link to your tweet at "contest@thisisrnb.com" with the subject line 'Jarvis Valentines.' Be sure to include your full name as well.
Rules & Regulations:
5 Winners will be chosen at random from the entries. The gift cards will be shipped out by express mail. The contest will run from now until Sunday, February 10 at midnight.
Jarvis' Valentines Day Playlist
Best of Luck!!