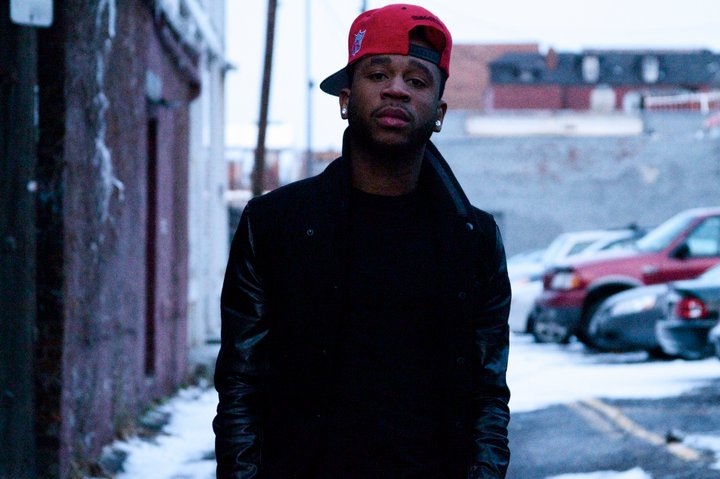 This past Sunday, Beyoncé surprised the world when she released the boastful, hip-hop inspired, new mash-up single, "Bow Down / I Been On." The internet and industry went into a frenzy after hearing Bey's new-found rawness and braggadocio statements on the two cuts, which were crafted by a group of multiple producers.
The first half of the record "Bow Down" was created solely by Hit-Boy. While, the Houston inspired chopped-and-screwed second half "I Been On," was a collaboration between Timbaland, Polow Da Don, Sonny Digital, Planet IV (aka Rock City) and newcomer Keyz. We recently spoke with the burgeoning young producer to get some inside scoop on how the record came about, and how he landed the placement.
Read the story below:
On the Making of Beyonce's "I Been On":
"Polow called me and said him and Sonny Digital were in the studio goin in. So I went up to the studio, and they were working on something else at the time, but then Polow pulled up the "I Been On" record, and said he wants to try and get this to Beyoncé. So he said, 'lets go in.' He's adding little stuff, and Sonny Digital adds his portion. Then I get on and add some keys and 808's and bass lines. And I did the bridge on the record. That was really how it happened, it was like 3 in the morning. That was back in November, and in January he called me and said, 'I'm about to hand in a record [for Beyonce], I need all your information, so that was crazy. The next thing I saw, the record, just the beat came on during the Super Bowl on her tour commercial."
On Timbaland's contribution, and making it chopped and screwed:
"He was on it first, the concept was Timbaland's idea, or him and Polow worked on it together, and then he asked us to come in and do additional stuff. We just worked on the beat and then later on Planet VI (aka Rock City) they wrote the record, they recorded it and at that time I knew it was chopped and screwed and real sh*t talking."
So, you might be asking, just who is this young man, simply known as Keyz, and how did he get his start, and land such a big placement? For more info read his brief history below:
Background In Music:
"I'm originally from Buffalo, NY. I grew up in the church, my grandmother and my parents are pastors. I started with the drums when I was little, and then I picked up the keys around 14, so I was playing at church, and then started doing some gigs. Everybody in my family is musically inclined. I came down to Atlanta about two years ago, and started networking just meeting people and working. Last year was my first placement with Omarion, the song "Let's Talk" featuring Rick Ross, and everything has just been going up since there. I linked up with Polow Da Don, and I have been co-producing records with him since November."
Meeting Polow:
"I met him through my cousin, his name is SickPen, he's a great writer in the industry, and Polow is always a guy I looked up to being a young producer. Polow mentioned he needed a guy that could play keys really well and that was also a producer, my cousin recommended me, so I called him and Polow said come to the studio. I played him some of my track and he was feeling everything I had, so he said let's work. He's had me do lots of things and I've really learned a lot."
On making Omarion's "Lets Talk":
"Me and my partner, Ayo, produced that record together, and we sent it to a songwriter by the name of Chris Echols, when we sent the beat, and he did the reference, he put the Biggie sample in there. When we heard it we were like this is crazy. We shopped it for like maybe 6-7 months and finally we got that call back from Maybach, saying Omarion was about to sign and they wanted the record."
Additionally Keyz has co-produced Cash Money's new female singer Veronica's debut single "What Happened To Us" featuring 2 Chainz. He has tracks pending for Rick Ross' new album, Jennifer Hudson's new album, Meek Mill and Wale.
For more info on Keyz, follow him @ItsKeyzBaby