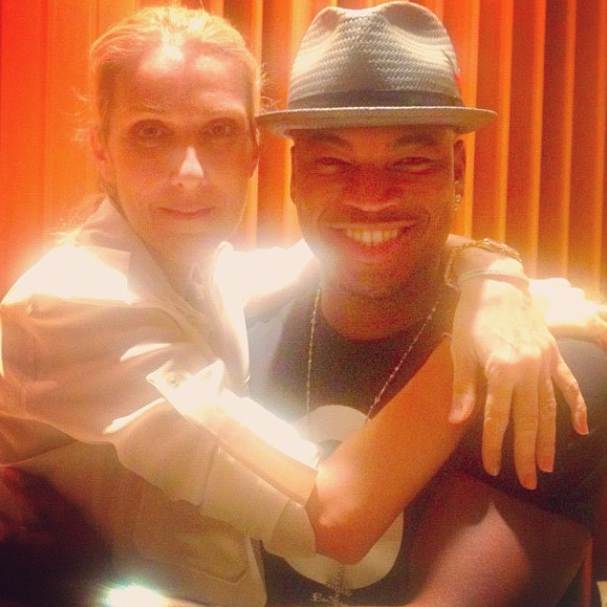 Ne-Yo has had his share of big moments in his decade long career, working with almost every big name in music, but mostly with the pen. The singer/songwriter has revealed a new milestone, he has recorded a duet with vocal queen Celine Dion. We first reported about the two being in the studio together last summer. When they previously worked together, Ne-Yo was only behind the lyrics, but now they will be sharing the mic together.

Speaking with the UK's Digital Spy, Ne-Yo announced the upcoming collaboration. "The first time I worked for her I wrote a song for her, which in itself was surreal," he said. "This time around I actually did a duet with her – it's her and me on one song, which was a challenge to say the least! I was trying to figure what I was even doing there – why would they need my voice when they have hers?"
While very flattered, Ne-Yo had a moment of self-consciousness, "She wanted to do the song as a duet and I was flattered, but it definitely made me question my vocal ability."
Dion's forthcoming album, tentatively titled Water and Flame, follows her 2007 release Taking Chances and marks her tenth English album.
[SR / Digital Spy]