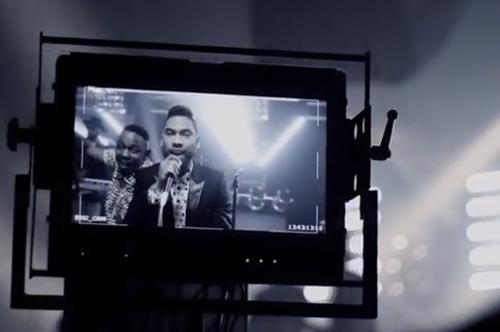 Miguel released the remix/single version of his record "How Many Drinks" featuring Kendrick Lamar earlier this week. As previously reported, the two rising stars recently got together to film the official music video in Los Angeles, directed by Constellation Jones. Vibe TV was on-set to capture some behind-the-scenes footage of the upcoming visual, and now you can get a sneak peek of what's to come.
"I'm super excited about this video because I haven't seen a live performance video like this, done in a really long time," explained Miguel. "It was really important to capture the artistry and the performance, and almost elevate the integrity and artistry of the song, because it is a pretty straight forward record. I thought this would be a really good way of people getting to understand a little bit more of who I am on stage and as a performer."
Check out the behind-the-scenes footage below:
As we await the video, listen to the record here.