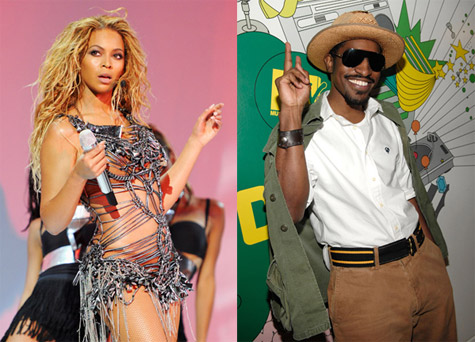 Beyoncé and Andre 3000 will be reuniting, following their successful collaboration on 2011's "Party," with a unique remake of the late, great Amy Winehouse's classic single, "Back to Black"
According to E! News, the cover will appear on the soundtrack to the upcoming Baz Luhrmann-directed film 'The Great Gatsby.' The original song was recorded by Winehouse for her 2006 Grammy-winning album Back to Black.
Jay-Z is producing the soundtrack, which blends contemporary music with jazz and hip-hop. "It's a very different take on 'Back to Black,'" said a rep for Interscope Records, who will release the album.
The Great Gatsby stars Leonardo DiCaprio, Carey Mulligan, and Tobey Maguire, and hits theaters on May 10. If you need a refresher catch the video for Amy's "Back to Black" below:
[RU]