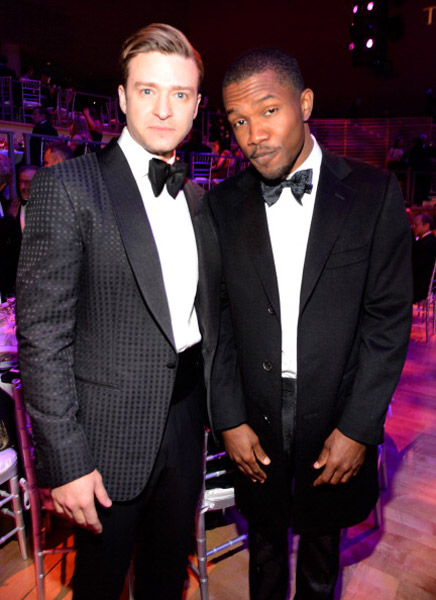 The Time 100 Gala, celebrating the 100 Most Influential People of 2013, was held in New York City last night (April 23) at the Lincoln Center. Along with activists, politicians, actors, athletes, musicians and varied important folks from all walks of life, three of R&B's biggest stars were honored and in attendance.
The goldenboy, Justin Timberlake, arrived with his wife Jessica Biel, and mingled with friends and fellow entertainers. Frank Ocean brought his mother Katonya as his date, to celebrate the momentous honor.
Honorees Miguel and Christina Aguilera were also invited to perform, as they had many of the power players in the audience on their feet with their rousing performances. While they were included on this year's list, both Beyoncé and Jay-Z were unable to attend the event.
While on the red carpet Miguel spoke to MTV about who he would most like to collaborate with from the list — President Barack Obama. But, not on music, just talking positive social change.
See more pics from the celebration below: