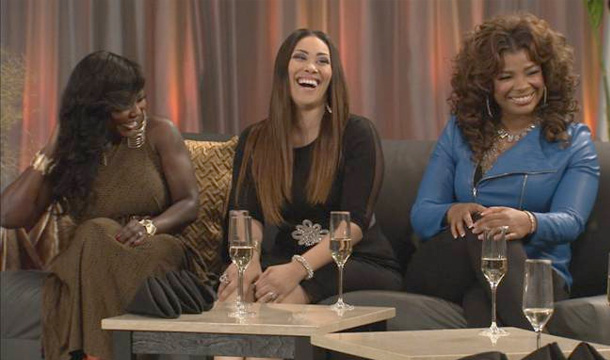 The original cast of 'R&B Divas' will be gracing your TV screens tonight, and in a fun preview for the special, Keke Wyatt shares her country roots, and has everyone laughing.
Keke is known for her outstanding vocal chops, but during the "R&B Divas Pre-Party," she reveals her country inspirations and lets it be known she can tear up a country song if need be, even using her yodel voice. "You best believe it! It's a part of me, so I'm gonna love what's a part of me," she told host Joe Clair about the possibility of a country album.
Tune in tonight, April 13 at 9pm ET/8pm C on TV One to see the rest of the one-hour special where the ladies will dish on their lives, music, and KeKe's country ambitions.
Check out the fun clip below: