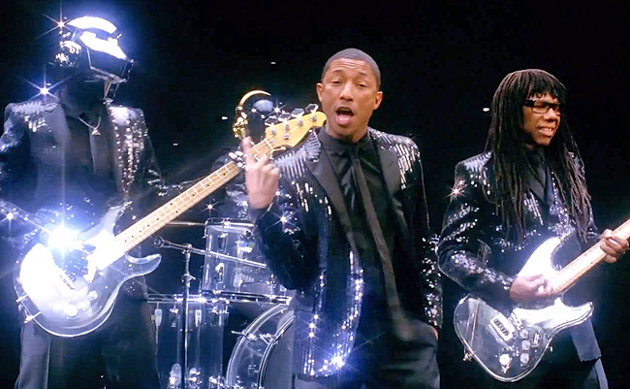 Pharrell is back!! Even if it's only one song, but we'll take it! During SNL this past Saturday, Daft Punk and the hitmaker teased their brand new collaboration "Get Lucky" with a minute long teaser. Not really knowing what I was seeing, it had me mad hype.
The funky, disco style tune, which also features the legendary Nile Rodgers, is the first single from the French DJs/Producers upcoming album Random Access Memories, which is due out May 21.
This is the perfect tune for the perfect weather we are having in NYC right now. Take a listen below and we hope you get lucky!