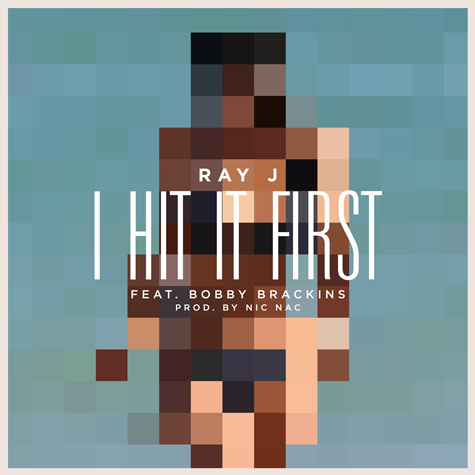 SMH, Ray J really went there, with this incredibly lame new song. The singer/reality star caused a slight buzz when he revealed the artwork to new single "I Hit It First" on Friday afternoon. While, the record was reportedly expected to debut Monday morning on TMZ, it has hit the net early, and I can only wish it never did. The song, which does not blatantly say Kim Kardashian's name is clearly aimed at the reality star.
Ray shows no shame claiming he had it first (of course he wasn't her first), but would be open to taking her back, as he extends an invitation, "If you were to come back to me, we'll make another movie," says Ray, while declaring, "I put her on."
As you should all know, Kim, who is currently pregnant with Kanye West's first child, originally became popular following the release of a sex tape, which she shot with Ray J. According to TMZ, Ray is planning to shoot a music video featuring a Kim K. look-alike as well.