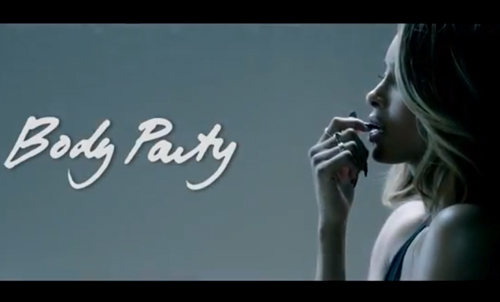 Ciara premieres the anticipated music video to her steamy single, "Body Party." The R&B vixen seduces the camera as she brings you into a scene from her real life — the moment she met her boo Future. In the Director X visual Cici attends a house party in Atlanta, which includes special guests Trinidad James, Ludacris, Jazze Pha, Mike Will and of course Future.
The ATL rapper can't take his eyes off the singer as he follows her outside to make his introduction, the sexual tension is hot, as a daydream sequence finds the two in a heated moment, with Ciara performing a very sexy striptease by the fireplace.
Snap back to reality and Cici plays it cool, but when Future walks back to the party she admits he's got it, "He reads," she snickers.
Peep Ciara's sensual escapade below: