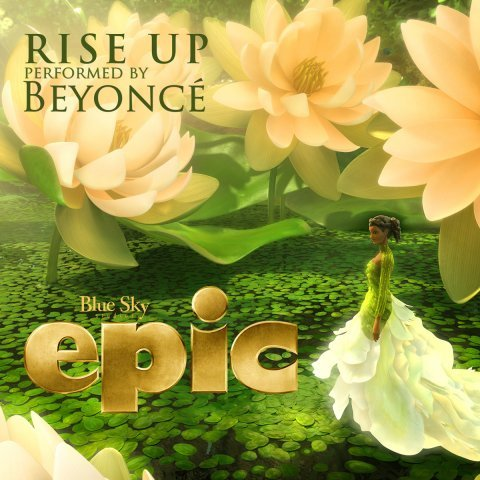 Beyoncé has yet to officially release her new single "Grown Woman," or new song "Standing On The Sun" from her H&M commercial, but following her remake of Amy Winehouse's "Back To Black" from The Great Gatsby soundtrack, the Pop icon has an original song from another movie score on the way.

Bey has created the original song, "Rise Up" for the upcoming Twentieth Century Fox Animation and Blue Sky Studios motion picture, EPIC, for which she also voices one of the lead characters. The song is written by Beyoncé and Sia, and produced by Hit-Boy and Chase N. Cashe. The track will be released soon via Columbia Records.
EPIC is a 3D CG adventure comedy that reveals a fantastical world unlike any other. From the creators of ICE AGE and RIO, EPIC tells the story of an ongoing battle between the forces of good, who keep the natural world alive, and the forces of evil, who wish to destroy it. When a teenage girl finds herself magically transported into this secret universe, she teams up with an elite band of warriors and a crew of comical, larger-than-life figures, to save their world…and ours.
Beyoncé voices the leader of this magical world – Queen Tara. Beautiful, agile and strong, Tara isn't just the Leafmen's Queen; she's the life force of the forest, which she presides over with respect, compassion and humor.
EPIC charges into theaters nationwide on May 24.
[Yahoo!]