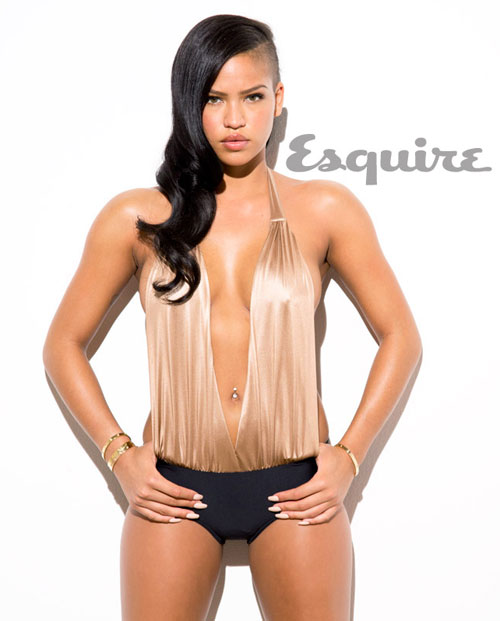 Cassie made her return to music last month with her mixtape 'RockaByeBaby,' to the delight of many fans. The model/singer is now back in front of the lens showing off her gorgeous looks for a feature in Esquire. The Bad Boy babe bars some very revealing outfits for the men's magazine. She strips down to her panties and a cleavage-baring metallic top in one shot and poses in a sheer white leotard in another.
The 26-year-old singer also cracks some corny jokes and reveals how not to propose to your girlfriend in a series called "Esquire Cares."
Cassie recently shot a video for the Fabolous-assisted "I Love It," which is coming soon.
See more photos from the sexy shoot below: