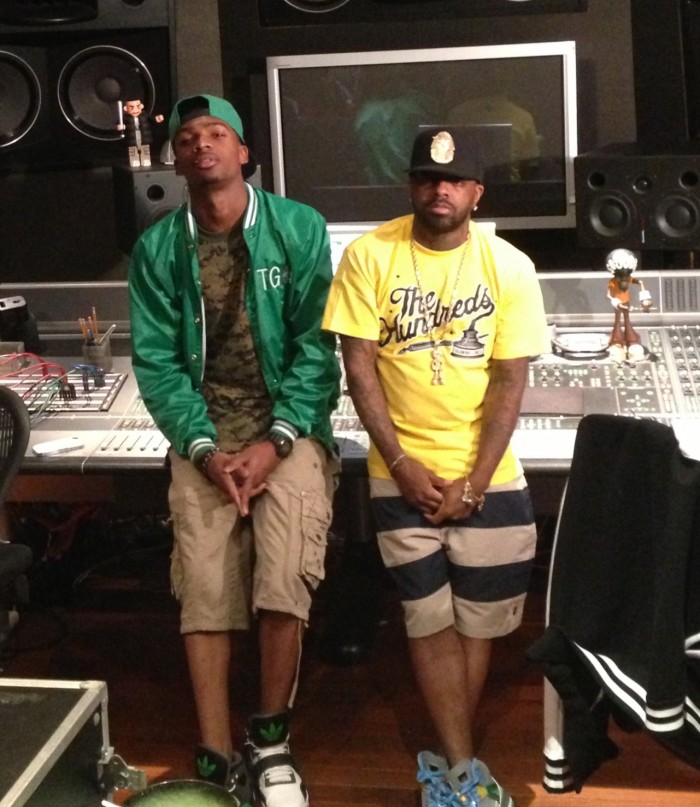 Jermaine Dupri and Bryan Michael Cox have been in the studio this year working with teen singer/actor Mishon. Now, the hitmaking So So Def CEO has made the official announcement that he will be the executive producer of Mishon's debut album on Columbia Records.

Here's what he had to say:
LIFERS IM HAPPY TO SAY THAT I AM NOW THE EXECUTIVE PRODUCER OF THE MISHON ALBUM,AS WELL AS PRODUCING 6 TO 7 SONGS,WHEN THIS PROJECT WAS BROUGHT TO ME, I DIDN'T REALLY EXPECT FOR IT TO GO LIKE THIS,BUT THIS KID SOUNDS SO INCREDIBLE, I WANTED TO DO MORE SONGS.SO AFTER WE FINISHED THE FIRST 2,THE CONVERSATIONS STARTED WITH THE GOOD PEOPLE AT COLUMBIA RECORDS AND WE MADE IT HAPPEN,IM REALLY EXCITED ABOUT THIS PROJECT BECAUSE ALL I HEAR IS PEOPLE TALKING ABOUT THE WANT FOR GOOD R&B,AND HIS VOCALS AND KEY KNOWLEDGE ARE SO UP, THAT I CAN GIVE HIM SONGS THAT MOST CANT DO,HE WILL DEFINITELY BECOME ONE OF THE LEADERS OF THE NEW SCHOOL.
Mishon has been consistently releasing new music and building his fan base over the years. He released the well-received mixtape 'The Gift' this past February. This should be interesting to watch and hear what they come out with.