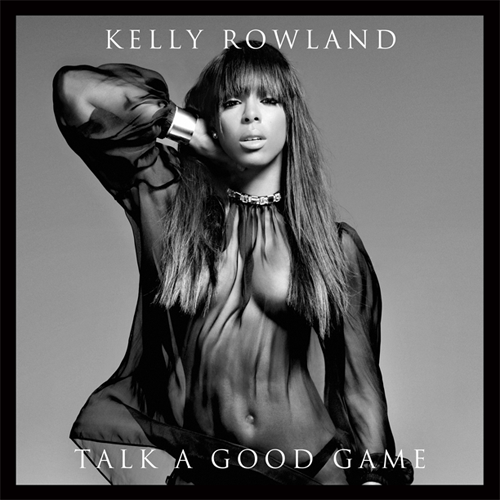 Kelly Rowland is prepping for the release of her forthcoming album Talk A Good Game, due out June 18. The R&B chanteuse is sharing more personal stories and emotions on this record than ever before, some of which are heard on her latest single, "Dirty Laundry," where she opens up about feelings of Beyoncé's solo success following Destiny's Child, and a very emotionally hurtful relationship with an unnamed male.
Kelly is hotter than ever, both physically and musically, which has made the LP hotly-anticipation amongst many fans. The fourth album from Rowland will be released in both a standard edition with 12 tracks, and a deluxe with 3 more. Preceded by the steamy Mike Will produced "Kisses Down Low," the project includes production from Danja, Rico Love, Pharrell, Boi 1-da, Harmony Samuels and more. In also boasts all-star features from her DC sisters Beyoncé & Michelle Williams ('You Changed'), Wiz Khalifa ('Gone'), Pusha T ('Street Life'), The-Dream ('Skywalker') and Kevin Cossom on the title track.
Check out the official tracklisting below:

Talk A Good Game Tracklist:
01. Freak
02. Kisses Down Low
03. Gone feat. Wiz Khalifa
04. Talk A Good Game feat. Kevin Cossom
05. Down on Love
06. Dirty Laundry
07. You Changed feat. Beyonce & Michelle
08. I Remember
09. Red Wine
10. This Is Love
11. Street Life feat. Pusha T
12. Stand In Front Of Me
Deluxe Edition
13. Sky Walker feat. The-Dream
14. Put Your Name On It
15. #1
Pre-Order 'Talk A Good Game' on iTunes now!