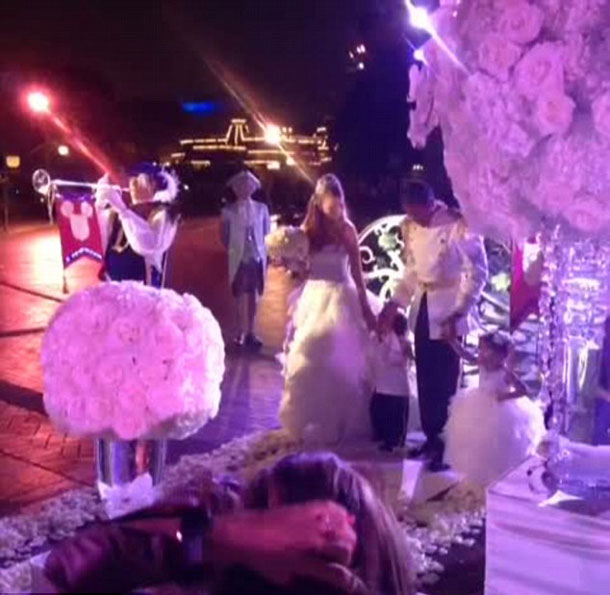 Mariah Carey and Nick Cannon celebrated their fifth anniversary with a fairytale ceremony at the Happiest Place on Earth on Tuesday night. Nick went all out for the special occasion, shutting down Disneyland for his superstar wife and two children.
Over 150 guests including Jermaine Dupri, Da Brat, and songwriter Diane Warren arrived to watch the couple renew their vows in front of Sleeping Beauty Castle. The pop diva arrived fashionably late in a horse-drawn pumpkin-shaped carriage with her daughter Monroe, and met her Prince Charming, who was waiting with their son Moroccan.
"Happy 5th(!!!!!!) Anniversary to the Best Husband in All The Land & 2 years ago pon de delivery," tweeted Mimi, who will release her new single "Beautiful" featuring Miguel on Monday, May 6.
Earlier in the day, they celebrated the second birthday of Dem Babies at the amusement park.
See more photos from their magical celebration below:
[Rap-Up]