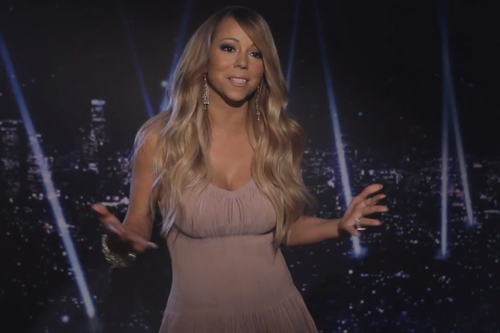 Mariah Carey released her brand new, comeback single "#Beautiful" featuring Miguel, early Monday morning. Prior to the single's release, Carey participated in an exclusive interview with GRAMMY.com on the set of "American Idol" to discuss the single and collaborating with Miguel.
"The best part of making music for me, is collaborating and working with new people, and fresh sounds," she gushed about creating the song with the R&B star. "It's a feel-good record, really for me it's genre-less, it could almost go on every chart there is, and that's something I don't take lightly," she explained about the track. "It's not following a trend, and that's the best thing about this record — because having to follow trends is not what's fun about making music."
Watch the interview clip after the jump. If you haven't heard it yet, listen to "#Beautiful" here.