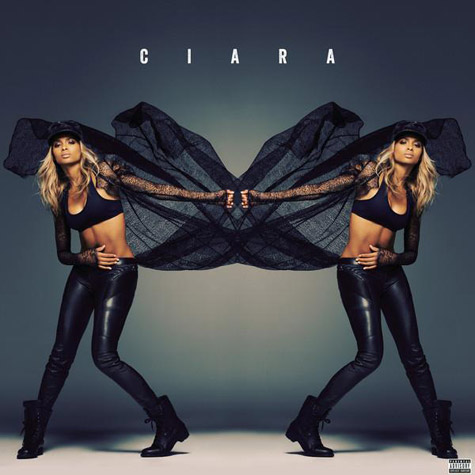 Ciara switched up her album title and musical direction with her forthcoming fifth studio effort.  The title change from 'One Woman Army' to self-titled, is directly linked to her new outlook on life, and romantic/working relationship with rapper/hitmaker, Future.
The new LP, which has been lead by the sexy "My Boo" inspired, "Body Party" is slated to hit stores on July 9.  The project's second single is the female club anthem, "I'm Out" featuring Nicki Minaj.  And in addition to the liberating break-up banger, the ladies collaborated on another record — the previously leaked "Livin' It Up."
The feel-good, poppy track dropped almost a year ago as an early taste of Cici's upcoming album and recent deal with Epic Records. The D'Mile produced track features a sample of Kid 'n Play's "Rollin' with Kid 'N Play. Now, fast-forward about 10 months, the record still made her album, and has been finished with a new verse from Nicki.
'Ciara' will arrive in stores on July 9… The video for "I'm Out" will premiere during the BET Awards Pre-Show on Sunday June 30.  In the meantime, take a listen to the new "Livin' It Up" below: