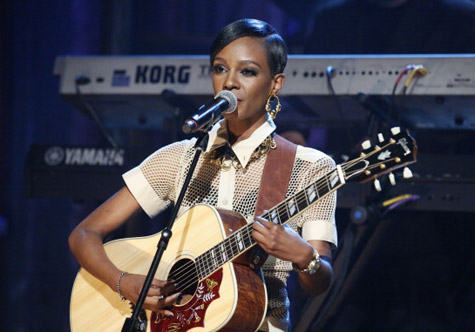 Tiara Thomas captured America's attention with her appearance on Wale's hit single, "Bad." She was previously working as a singer/songwriter under Wale's management, but has now stepped out and signed a deal with Rico Love's Division1.
The 23-year-old Indianapolis native is the first signee to the Grammy-winning producer's label as part of his new deal with Interscope Geffen A&M.
"I'm extremely excited about Tiara Thomas being a member of the Division1 family," said Love. "She's an amazing talent, phenomenal vocalist, and one of the most creative songwriters I've heard in a while. We're anxious to see how the world receives her. We have no doubt that they'll love her as much as we do. #TTLO"
According to Billboard, Thomas' genre-bending debut Sallie Mae is set for release later this year.
Listen to Thomas' solo version of "Bad" below:
[RU]