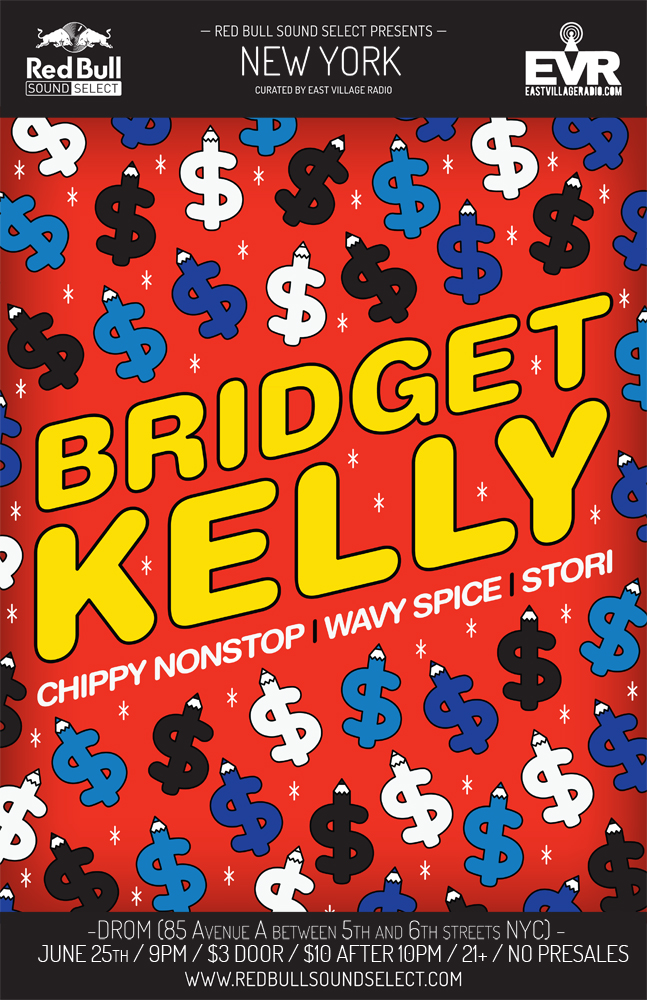 What's up all, with the summer season in full effect, we are bringing you another chance to enjoy a great night of live R&B music, with Red Bull's Sound Select show in New York City on June 25.
Red Bull Sound Select and East Village Radio have teamed up for another installment of the latter's new music series. EVR and RBSS proudly present an evening of music rooted in the vein of "fly females" from Hip-Hop and R&B on Tuesday, June 25 at Drom. Roc Nation's Bridget Kelly headlines the affair, with support from official Sound Select artists Chippy Nonstop, Stori and Wavy Spice. Tickets are $3 at the door and $10 after 10PM (no pre sale).
For those of you in the NYC area, we are offering a special Ticket Giveaway contest to a couple of lucky visitors. We have 2 pairs of tickets to the show available! All you have to do is email us with the subject line Bridget Kelly to contest@thisisrnb.com, and tell us your favorite Bridget song. Winners will be picked by random drawing.
Best of Luck!!