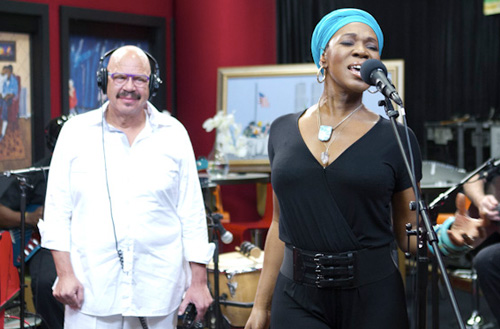 India.Arie is the latest artist to visit the Tom Joyner Morning Show to give a performance in their Red Velvet Cake Studio.
While in Dallas promoting her new album SongVersation, the soulful songstress returned to the show to talk about the new LP, her hiatus from music and much more. She treated the audience to a special in-studio performance of her latest single "Cocoa Butter," followed by her popular hit "I'm Not My Hair."
Watch India's soul stirring set below:
We are currently running a contest to win a limited edition autographed copy of India's new album, along with a Palmer's Cocoa Butter gift pack. See details here.