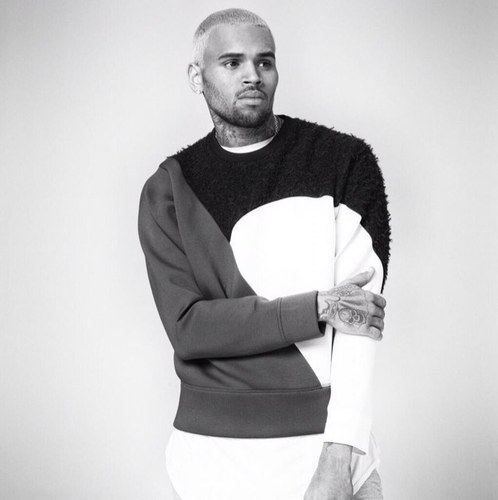 Chris Brown is head over heels for someone on the newly surfaced, full version of "Can't Say No."   The Pop love song previously leaked as a snippet, and then full with some tags, but now it is available tagless.
On the record, Breezy clearly professes his love and devotion to a certain special lady, and one could assume he is singing about Rihanna, with lines like "Baby we're in love all over again/ I can never say no, because you changed my life/ I'll never walk away."  However, as he publicly revealed before the summer he and Rihanna are taking a break, and there are rumors circulating again that he is back with his previously GF, Karrueche Tran.
Of course there is also a chance, Chris didn't even pen the song and it's just for purposes of getting people talking. There is no confirmation if the track will make his forthcoming album X, which was originally slated to be release today, however has been pushed back to an unannounced date for the plan to release his Nicki Minaj assisted next single "Love More."
Is Chris singing about Rihanna or Karrueche? Hear the full record below, what do you think?