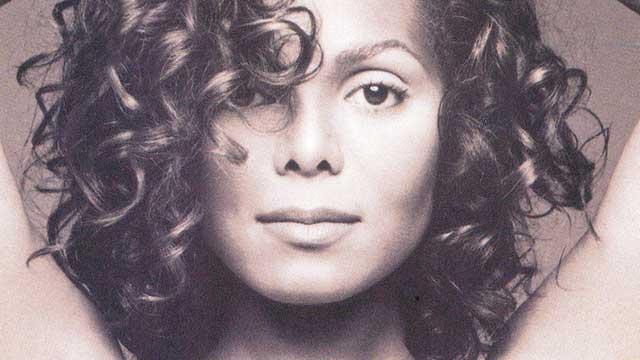 As time passes on it's safe to say that the 1990′s continues to be one of the most beloved decades of music. One that many cherish as their favorite era for all the legendary recordings and styles that were created throughout those years.
Some can argue that nothing was bigger than R&B though. As we so often do, it's great to go back and listen to our favorite records from those years, and we are once again excited by the recent list released by AllMusic.com. The music reference website has a series of playlists where they compile and rank the 40 biggest songs of a single year from the '90s. They have released their tribute to the best R&B records from 1993, another very special year with some massive hits from legendary acts like Janet Jackson, SWV and Tony! Toni! Toné!, along with debut from Zhané and Xscape.
If you are old enough to remember these records, enjoy and reminisce, but if you are younger and are looking to hear something you missed, this is a great way to catch up on much of the classic '90s cuts. Check it out below, and enjoy!
New jack swing wasn't necessarily dying in 1993. Certain aspects of the style had been used and discarded by piles of desperate-to-shrewd producers who took cues from advances made by Teddy Riley (who moved on with Blackstreet), Jimmy Jam and Terry Lewis (who continued to evolve and thrive with Janet.), and Al B. Sure! and Kyle West. The term, along with a certain look and some associated dance moves, may have gone out of fashion, but the style remains a crucial part of the R&B continuum. Flashy modern R&B has deep roots in the era.

An influx of new groups added to the year's transitional feel. Most of the male acts came across as reactions to Bell Biv DeVoe and/or Jodeci in sound and look, while the new women were led by Atlanta's Xscape and Philly's Zhané. If there's one group that deserved better, it was Intro, driven by the supremely creative and unsung lead vocalist Kenny Greene, the late co-writer of Mary J. Blige's "Reminisce" and number 25 below.

More elements were in motion than most of us realized. In Teddy Riley's immortal remix of SWV's "Right Here," future Neptune Pharrell Williams made a brief vocal appearance at the 21-second mark. Williams' onetime bandmate, Timothy "Timbaland" Mosley, along with Missy "Misdemeanor" Elliott, contributed to Jodeci's Diary of a Mad Band, released just before the end of the year. Williams, Mosley, and Elliott were years away from transforming mainstream R&B and rap. No one heard Elliott's dancehall-inspired guest verse on Cosby kid Raven-Symoné's minor hit "That's What Little Girls Are Made Of" and saw anything like "The Rain (Supa Dupa Fly)" coming.

Personal favorites from a year of nearly 270 charting R&B singles:

1. SWV – "Right Here/Human Nature" [RCA, 7/24]
2. Janet Jackson – "That's the Way Love Goes" [Virgin, 5/1]
3. Zhané – "Hey Mr. DJ" [Flavor Unit, 8/14]
4. Shanice – "It's for You" [Motown, 7/17]*
5. Sade – "Cherish the Day" [Epic, 8/7]
6. SWV – "I'm So into You" [RCA, 1/16]
7. Janet Jackson – "If" [Virgin, 7/17]
8. Intro – "Let Me Be the One" [Atlantic, 6/5]
9. Intro – "Love Thang!" [Atlantic, 1/30]
10. UNV – "Something's Goin' On" [Maverick, 5/1]*

11. Tony! Toni! Toné! – "Anniversary" [Wing, 9/18]
12. Tené Williams – "Give Him a Love He Can Feel" [Pendulum, 4/30]*
13. Robin S – "Show Me Love" [Big Beat, 4/24]
14. Xscape – "Just Kickin' It" [So So Def, 9/11]
15. Mariah Carey – "Dreamlover" [Columbia, 8/14]
16. Mary J. Blige – "You Don't Have to Worry" [Uptown, 12/11]*
17. Mary J. Blige – "Sweet Thing" [Uptown, 2/13]
18. Prince – "Pink Cashmere" [Paisley Park, 9/18]
19. Sade – "Kiss of Life" [Epic, 2/20]
20. Mint Condition – "U Send Me Swingin'" [Perspective, 12/11]

21. SWV – "Weak" [RCA, 4/24]
22. Levert – "Good Ol' Days" [Atlantic, 2/20]
23. Neneh Cherry – "Buddy X" [Virgin, 5/22]
24. Tony! Toni! Toné! – "If I Had No Loot" [Wing, 6/12]
25. Mary J. Blige – "Love No Limit" [Uptown, 5/1]
26. Lō-Key? – "Sweet on U" [Perspective, 2/13]*
27. Michael Jackson – "Who Is It" [Epic, 4/10]
28. Jodeci – "Cry for You" [Uptown, 11/27]
29. SWV – "Downtown" [RCA, 7/24]
30. Jodeci – "Lately" [Uptown, 6/5]

31. Luther Vandross – "Heaven Knows" [Epic, 8/21]
32. SWV – "You're Always on My Mind" [RCA, 12/11]
33. Portrait – "Honey Dip" [Capitol, 2/27]
34. H-Town – "Knockin' da Boots" [Luke, 4/3]
35. Tevin Campbell – "Can We Talk" [Qwest, 10/9]
36. Alexander O'Neal – "Love Makes No Sense" [Tabu, 1/16]
37. Vertical Hold – "Seems You're Much Too Busy" [A&M, 5/8]*
38. Mica Paris – "I Wanna Hold On to You" [Island, 6/5]
39. Toni Braxton – "Seven Whole Days" [LaFace, 10/23]
40. Shai – "Comforter" [Gasoline Alley, 1/23]

*These songs are not available on Spotify in the U.S. Favorites 41-46 appear in their place, at the end of the playlist.
[via Andy Kellman/AllMusic]