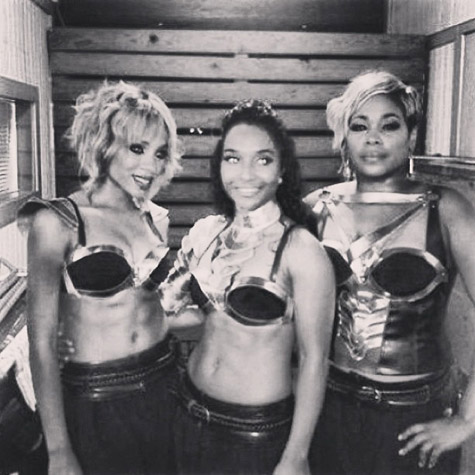 TLC launched their big comeback with a performance at the Mixtape Festival 2013. Tionne "T-Boz" Watkins and Rozanda "Chilli" Thomas reunited onstage for their first U.S. performance in years in Hershey, PA on Saturday.
The ladies took fans on a trip down memory lane with hits spanning their 20-plus-year career on the second day of the two-day festival at Hersheypark Stadium. T-Boz and Chilli opened with "Fanmail" and "Come Get Some," and performed a dance-heavy set including "Ain't 2 Proud 2 Beg," "Unpretty," "Baby, Baby, Baby," and "Creep."
They paid tribute to their late member Lisa "Left Eye" Lopes as the crowd lit up the sky during "Waterfalls."
"This song was true and dear to her heart and I'm sure it means a lot to you guys," said Chilli. "If you have a lighter or a cell phone, iPads, computers, whatever you got, light it up. This is dedicated to Lisa, to Left Eye."
They closed with "No Scrubs," bringing out Lil Mama, who rapped and performed choreography during Left Eye's part.
"We love ya'll. TLC forever. Thank you!" said Chilli, who embraced T-Boz as they walked offstage.
TLC will release a greatest hits album on October 15 on LaFace/Epic Records featuring four new songs, with contributions from Lady Gaga, Ne-Yo, Dallas Austin, and Lil Mama. On October 21, VH1 will premiere the made-for-TV movie 'CrazySexyCool: The TLC Story' starring KeKe Palmer as Chilli, Drew Sidora as T-Boz, and Lil Mama as Left Eye.
Watch highlights from their reunion performance below: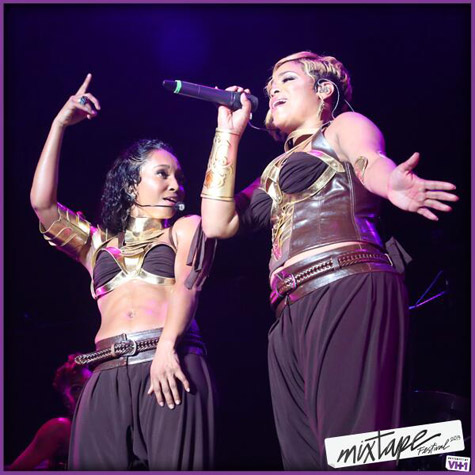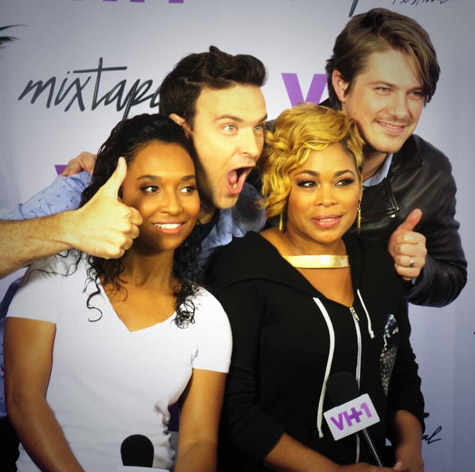 [
Rap-Up
]