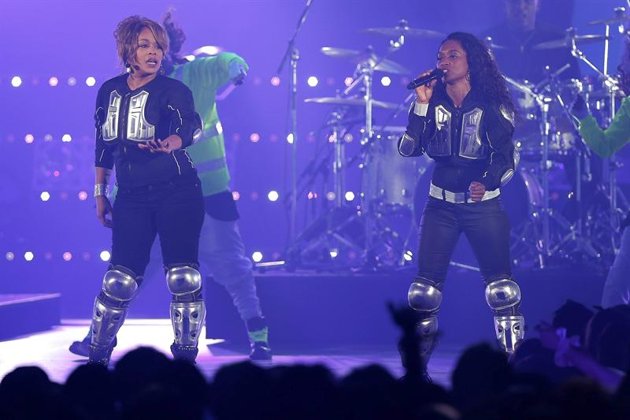 Over 20 years since making their debut, TLC are plotting their comeback. The iconic R&B group are planning to make a big announcement next week that includes a new album and a surprise.

Tionne "T-Boz" Watkins and Rozanda "Chilli" Thomas will be on hand at a press conference on July 25 in New York along with Epic Records CEO L.A. Reid. It is believed that they have inked a new deal with the music mogul, who signed them to LaFace Records in 1991.
According to a media alert from Epic, the duo will preview new music from their upcoming greatest hits album and play a sneak peek of their VH1 made-for-TV movie "CrazySexyCool: The TLC Story" starring Lil Mama, KeKe Palmer, and Drew Sidora.
Plus, a "special guest" will be on hand for a surprise announcement.
The group's longtime producer Dallas Austin has been working on the album, which will commemorate the group's 20-year anniversary. "We took a lot of the old songs and remastered them. We mixed them just to tweak them, make them better," he told Rap-Up TV.
He also revealed some of the potential guest stars. "They did something with J. Cole, they might be doing something with Drake," said Austin.
TLC will make their return to the U.S. stage at the Mixtape Festival at Hersheypark Stadium in Hershey, PA on July 26-27.
[Rap-Up]