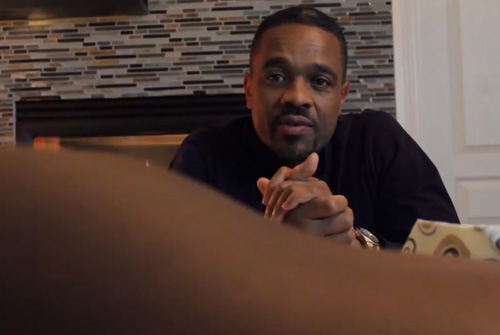 The World Famous Tony Williams returns with a surprise for the Fourth of July weekend. The R&B crooner releases the new video for "Wake Up Girl," the second single from the upcoming re-release of his debut album, King or The Fool.
The album is being completely re-mixed and re-mastered, with new songs included, and is due out July 23.
"Wake Up Girl" was produced by his cousin Kanye West and co-produced by Erwin Murphy and Chris 'Cutta' Baldwin. In the comedic visual the singer/songwriter stresses the struggle of sharing his real feelings for his girlfriend, while he attempts to wake her up, he gets frustrated and ends up eating some of her breakfast, off of her booty!
Check out the new video below: