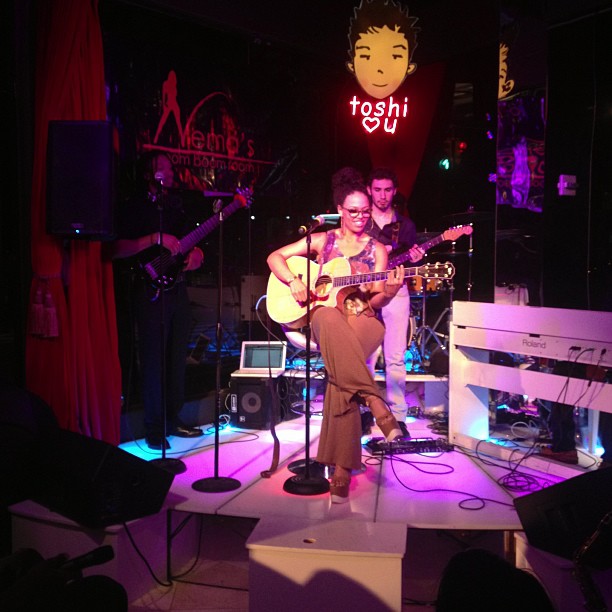 Last night, Elle Varner made a surprise appearance at Toshi's 'Living Room' in NYC for Nema's 'Boom Boom Room' show, and delivered an impromptu performance.
The Grammy-nominated singer/songwriter took the stage with an acoustic guitar and debuted a new record, which she calls "Number One Song."
Elle recently revealed the sound of her forthcoming sophomore album can be described as 'Trap Jazz,' and the working title is a mix of symbols such as @#&% followed by *Four Letter Word. If this performance was any indication we are excited!
Peep the footage below!
Shout to TrueExclusives