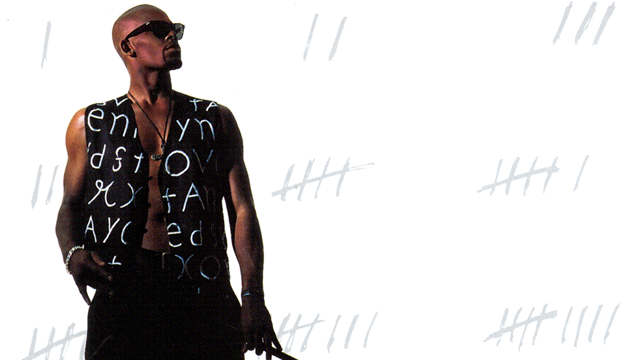 As time passes on it's safe to say that the 1990′s continue to be one of the most beloved decades of music. One that many cherish as their favorite era for all the legendary recordings and styles that were created throughout those years.
Some can argue that nothing was bigger than R&B though. As we so often do, it's great to go back and listen to our favorite records from those years, and we are once again excited by the recent list released by AllMusic.com. The music reference website has a series of playlists where they compile and rank the 40 biggest songs of a single year from the '90s. They have now released their tribute to the best R&B records from 1994, another very special year with some massive hits from legendary acts like R. Kelly, Mary J. Blige and Janet Jackson, along with debuts from Brandy and Aaliyah.
If you are old enough to remember these records, enjoy and reminisce, but if you are younger and are looking to hear something you missed, this is a great way to catch up on much of the classic '90s cuts. Check it out below, and enjoy!
His 1992 album with Public Announcement was a success with four Top Ten R&B singles, but 1994 was the year R. Kelly's audience spread far beyond fans of his genre. In February, 12 Play — released the previous November — knocked Jodeci from the top of the R&B chart and eventually peaked at number three on the Billboard 200. Kelly had written and produced for Hi-Five and the Winans, among others, but in '94, he reached a new level as a driving force behind some newcomers: male quartet N-Phase, female duo Changing Faces and, most prominently — most scandalously — young protégé Aaliyah. By the end of the year, in spite of being bold enough to write songs like "I Like the Crotch on You" and perform brow-raising 15-minute versions of the Spinners' "Sadie" (in tribute to his mother), Kelly was a mainstream superstar.

1994 brought not just Aaliyah but Brandy and Me'Shell Ndegéocello, both of whom continue to grow and excel. Great singles from shorter-lived acts Soul for Real (co-produced by Heavy D) and Subway (featuring 702's debut) deserve some of the throwback airplay given to number ones "Bump n' Grind," "Back & Forth," "Any Time, Any Place," and "Creep." If there's one single that deserved a better commercial response, it's Shai's "The Place Where You Belong," front-loaded on the Beverly Hills Cop III soundtrack and subsequently buried near the end of the group's late-'95 album. Its moody, pared-down funk is unlike any other song from the year.

A completely subjective list of favorite songs that hit Billboard's Hot R&B Singles chart during the year. Label of release and date of debut appear in brackets.

1. Brandy – "I Wanna Be Down" [Atlantic, 9/3]
2. TLC – "Creep" [LaFace, 11/12]
3. Mary J. Blige – "Be Happy" [Uptown, 11/5]
4. Aaliyah – "Back & Forth" [Blackground, 4/30]
5. Janet Jackson – "Any Time, Any Place" [Virgin, 5/28]
6. Shai – "The Place Where You Belong" [MCA, 6/4]
7. Soul for Real – "Candy Rain" [Uptown, 12/3]
8. Me'Shell Ndegéocello – "If That's Your Boyfriend" [Maverick, 2/12]
9. Zhané – "Sending My Love" [Motown, 5/7]
10. Aaliyah – "Age Ain't Nothing But a Number" [Blackground, 12/24]

11. Blackstreet – "Before I Let You Go" [Interscope, 10/1]
12. R. Kelly – "Bump n' Grind" [Jive, 2/5]
13. Mary J. Blige – "My Life" [Uptown, 12/17]
14. R. Kelly – "Your Body's Callin'" [Jive, 5/14]
15. Brownstone – "If You Love Me" [MJJ, 11/5]
16. Subway f/ 702 – "This Lil' Game We Play" [Biv, 12/10]
17. Aaliyah – "At Your Best (You Are Love)" [Blackground, 9/3]
18. Changing Faces – "Stroke You Up" [Big Beat, 7/23]
19. Zhané – "Groove Thang" [Motown, 1/15]
20. Mary J. Blige – "Mary Jane (All Night Long)" [Uptown, 12/31]

21. Tony! Toni! Toné! – "(Lay Your Head on My) Pillow" [Wing, 1/15]
22. Angela Winbush – "Treat U Rite" [Elektra, 2/26]
23. Eternal – "Stay" [EMI, 1/22]
24. SWV – "Anything" [RCA, 4/9]
25. Changing Faces – "Foolin' Around" [Big Beat, 11/12]
26. Brand New Heavies – "Dream On Dreamer" [Delicious Vinyl, 2/19]
27. Karyn White – "Hungah" [Warner, 9/3]
28. Jodeci – "Feenin'" [Uptown, 3/12]
29. Sweet Sable – "Old Time's Sake" [Street Life, 3/19]
30. Jade – "Every Day of the Week" [Giant, 11/26]

31. Felicia Adams – "Thinking About You" [Motown, 11/5]
32. N-Phase – "Spend the Night" [Maverick, 7/2]*
33. Keith Sweat f/ Kut Klose – "Get Up on It" [Elektra, 10/8]
34. Jade – "5-4-3-2" [Giant, 9/17]
35. Blackgirl – "Krazy" [RCA, 1/29]*
36. Janet Jackson – "Because of Love"[Virgin, 1/29]
37. Tony! Toni! Toné! – "Slow Wine (Slow Grind)" [Wing, 7/30]
38. Lalah Hathaway – "Let Me Love You" [Virgin, 6/4]
39. Xscape – "Love on My Mind" [So So Def, 4/9]
40. Eric Roberson – "The Moon" [Warner, 7/2]

*These songs are not available on Spotify in the U.S. Favorites 41 and 42 appear in their place, at the end of the playlist.
[via Andy Kellman/AllMusic]