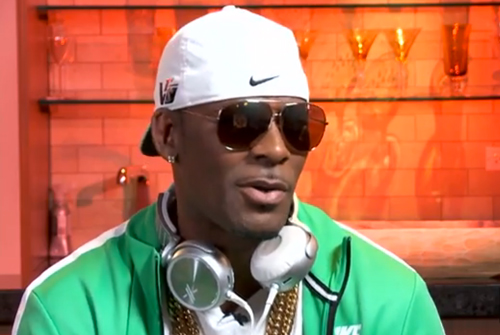 R. Kelly released his brand new buzz song "My Story" featuring 2 Chainz last week.  In a brand new interview with FUSE, the R&B king spoke about the song and why he thought it was perfect for 2 Chainz.
"When you talk about stories you talk about testimonies, I knew he had some things he's been through so I thought this guy would be great for this track," Kellz explained about putting the ATL rapper on the record.
Additionally he discussed his forthcoming album 'Black Panties,' which he previously explained would be like an extension of his classic album 12 Play.
"It's just simply new, it's fresh. I've been studying the industry and studying all the younger guys and what they've been doin, and I've come to find that they've been studying me," he revealed.  "I'm on a Benjamin Button type of mission right now, I'm goin back to the old school R. Kelly days where I did '12 Play,' the sexy songs mixed with the Hip-Hop songs."
He recorded over 250 tracks for the project, which he narrowed down to 40, and then picked his favorite 13, and one very special guest we can expect on the album is Alicia Keys!
Check out the interview below: