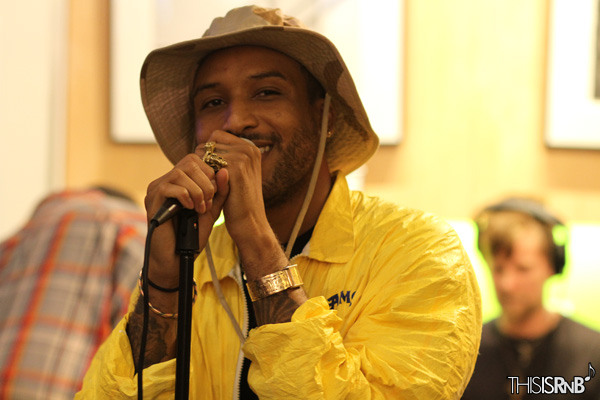 Thursday night, our friends at Singersroom along with promoter Ron Faison, held a private showcase featuring two of R&B's exciting emerging singers — Lydia Caesar and Ro James.   The event was sort of a release show for James' must-have mini EP 'Coke,' which is the first in a series of 3 releases, set to be put together as his debut album 'Coke, Jack & Cadillacs.'
Many of NYC's hippest were in attendance to witness the showing of raw vocals and authentic R&B music, including guest appearances from Luke James, Rockie Evans (of CharlieRED) and rapper Driicky Graham ("Snap Backs & Tattoos").
Lydia opened the night with her infectious talent, and soaring vocal. She performed a mixture of covers such as Rihanna's "Stay" and originals including "St. Louis." She revealed to the crowd that the video for her song "Lottery" will be premiering on BET's '106 & Park.'
As the crowd continued to pack the lobby of the swanky Brooklyn Aloft hotel, Ro James made his way to the microphone. Introducing himself he went right into his new song "Devil's Kiss" with pure emotion and his raspy vocal the crowd hung on every word. Holding up his signature bottle of Jack Daniels, Ro poured shots to those in the front row and toasted the audience for being apart of his journey. The New Yorker continued on with original song "Neon," and new fan favorite "A.D.I.D.A.S.," where his solo background singer Tiffany almost stole the spotlight.  To cap the memorable evening James ended his set with a unique version of his debut single "Pledge Allegiance," with his band offering a funky new take on the Kwamé produced track.
Another evening of great R&B coming from the streets of NYC. Check out more pics below: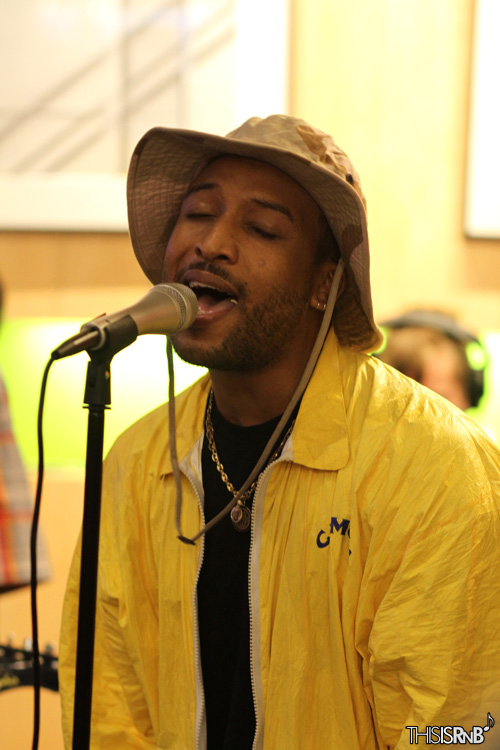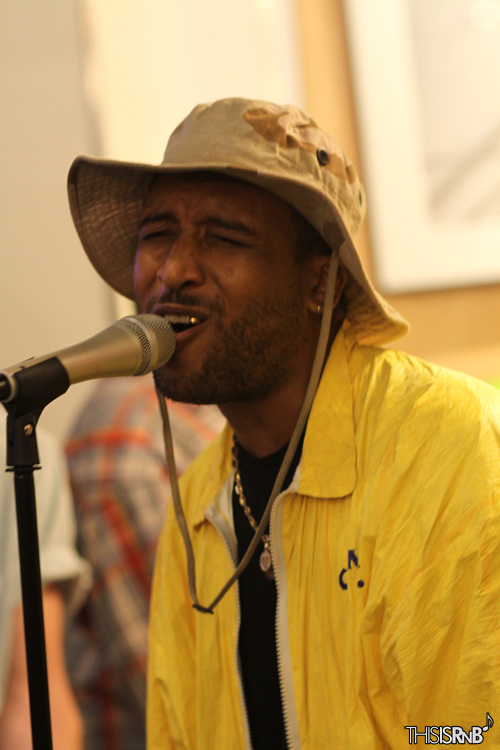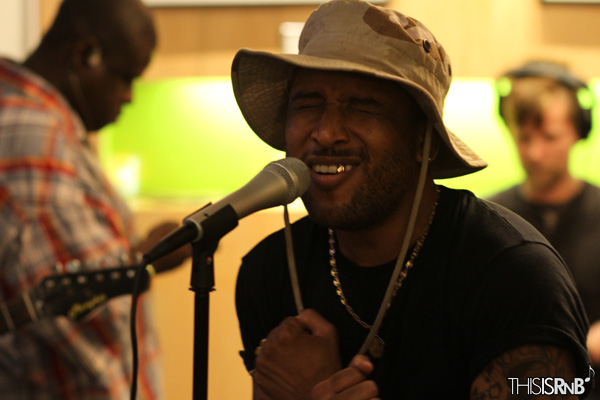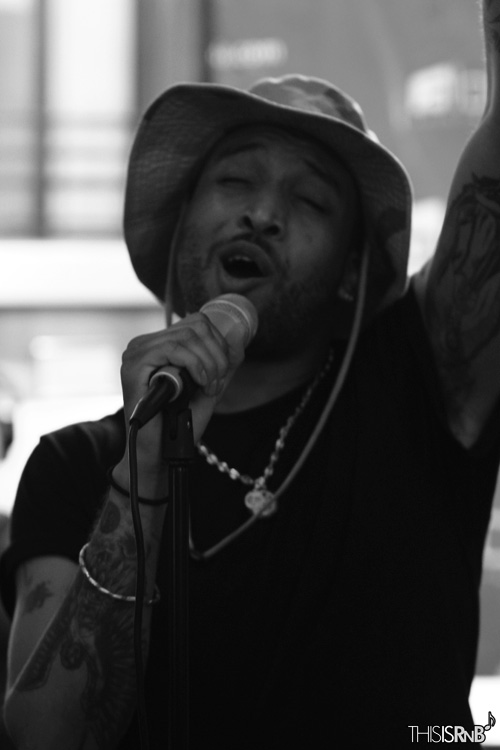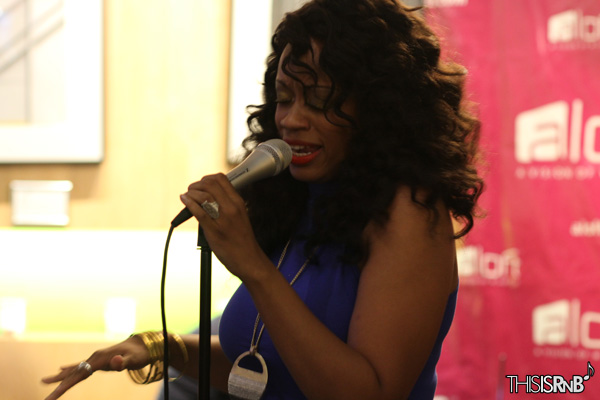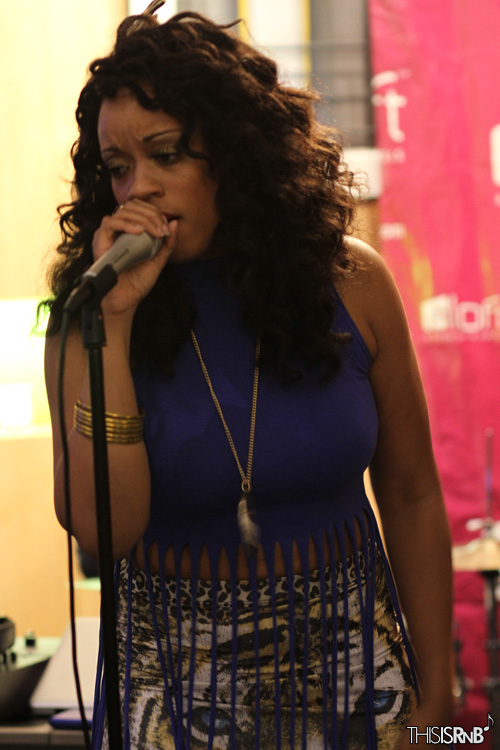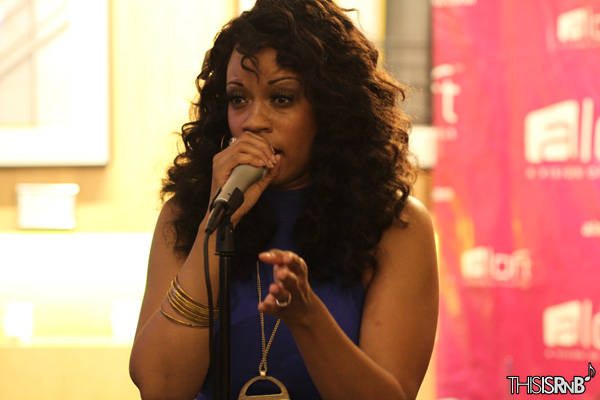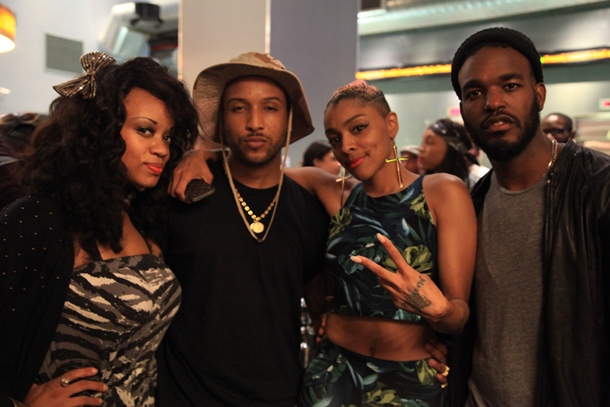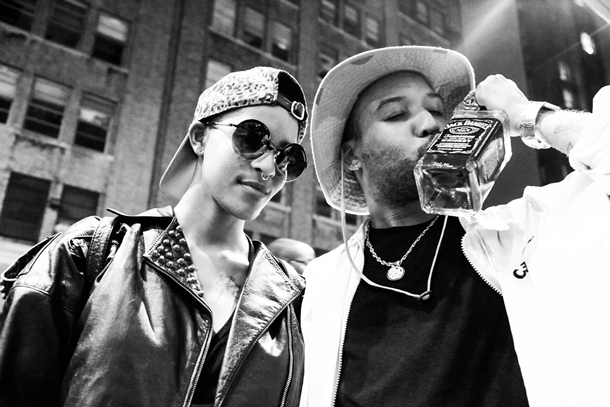 (Additional Photos by Mambu Bayoh)