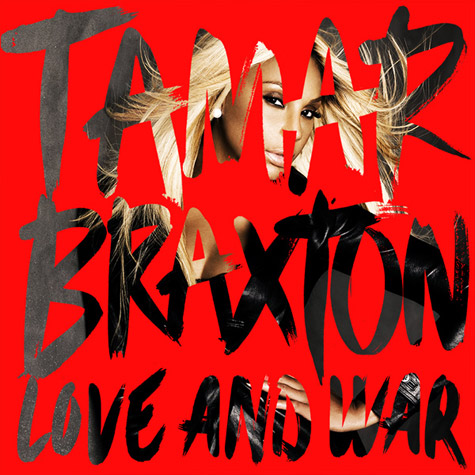 Tamar Braxton has her eyes on the prize on the red-hot cover of her forthcoming album Love and War. The "Braxton Family Values" star revealed the artwork today, which features her striking a fierce pose with light blonde hair and sexy black leather jacket, seen through the text of her name and album title.
Due September 3, the project features the hit title track "Love and War," her Biggie-sampled single "The One," ratchet club banger "Hot Sugar," and the slow jam "Finally," which she wrote about her husband, Vincent Herbert.
"I'm so excited about it. This is the album that I always wanted to make," Tamar told Cleveland's Z107.9. "It best describes Tamar as a person."
She will join John Legend on his "Made to Love" tour starting October 20.
UPDATE: Added the official album tracklisting. See below:

Love and War Tracklisting:
01. The One
02. Tip Toe
03. Stay and Fight
04. Love and War
05. All the Way Home
06. One on One Fun
07. She Did That (Interlude)
08. Hot Sugar
09. Pieces
10. Where It Hurts
11. Prettiest Girl
12. Sound of Love
13. White Candle
14. Thank You Lord