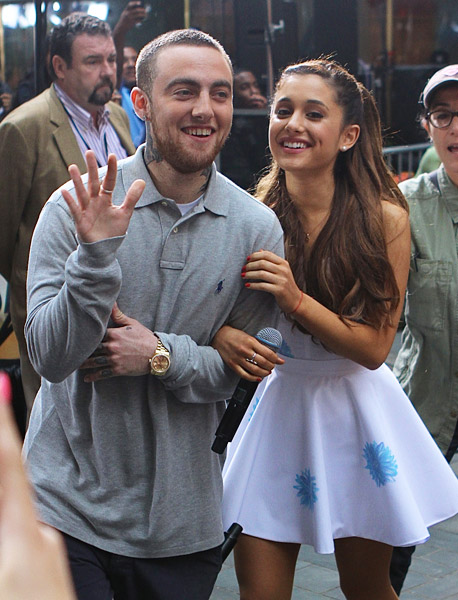 Ariana Grande kicked off her release day on a high note. Fans packed Rockefeller Plaza as the 20-year-old diva-in-training took over the "Today" Toyota Concert Series for a performance on Tuesday morning. She put her powerful pipes on display while singing "Tattooed Heart" off her debut Yours Truly, and brought out Mac Miller to perform their hit "The Way." .
Yours Truly is already No. 1 on iTunes in over 30 countries including the U.S.
"I was hoping that it would do well, but I didn't expect it to go to No. 1 so quickly!" said Grande.
Watch Ariana and Mac team up on "Today" below: