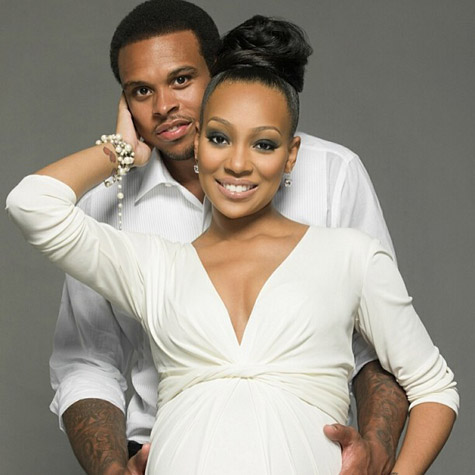 Congratulations are in order! Monica and her NBA star husband Shannon Brown have welcomed their first child together, daughter Laiyah Brown.
The bundle of joy arrived on September 3, but Shannon confirmed their happiness to the world on Thursday after uploading a photo of him cradling the newborn baby saying: "I THANK GOD for her!!! JOY has been restored in my LIFE!!!"

Kobe Bryant's wife Vanessa, a friend to the couple, also revealed some details about the baby's arrival. "I am so honored to announce that baby Laiyah Brown has arrived! Mommy and baby are healthy and well. Congratulations @shannonbrown26 and @monicamylife! We love you guys and we can't wait to meet Laiyah! #6lbs 9/3/13," she said.
Monica named her first daughter Laiyah because "It was girly, feminine and picked by her daughter's godmother so it has special meaning."
The R&B singer, who has two sons with ex-husband/rapper Rocko, also voiced her excitement about having a daughter.
"I know everything about WrestleMania and Tonka Trucks so I'm excited to share shopping dates and manis and pedis with her," she shared. "But I'm really looking forward to teaching her about life. I want to be an example to her like my mother was to me."