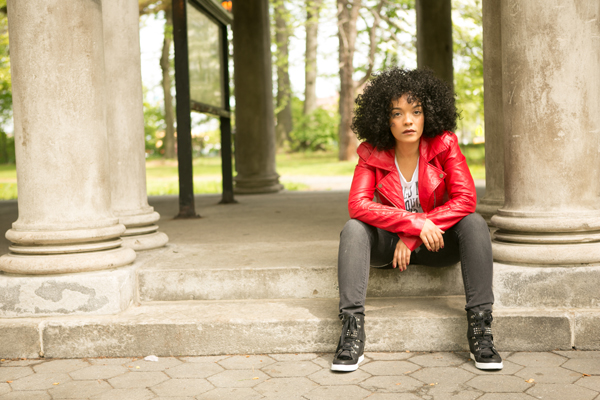 R&B/Soul newcomer Aisha Eustache recently released her debut EP 'Love & Addiction' to digital retailers. The project was created following a soul searching journey from the Oklahoma City native culminating in the five song collection of songs, co-written with Lars Potteiger, which showcase Aisha's smooth vocals and simple, yet sophisticated and relevant lyrics.
Recently featured in ESSENCE Magazine's "New & Next" series, the singer/songwriter described her sound as "A mutt of Motown 70s, some 90s R&B, and some Gospel music."
Aisha now premieres the second single lifted from the EP, the sultry, love-filled "I Promise."
"I'm never gonna hurt you/ Never gonna desert you/ Never will my love be untrue/ Baby put your trust in me, your heart is safe, I promise you," Aisha comfortably sings over the lush production.
Stream "I Promise" below, and pick up 'Love & Addiction' on iTunes now!