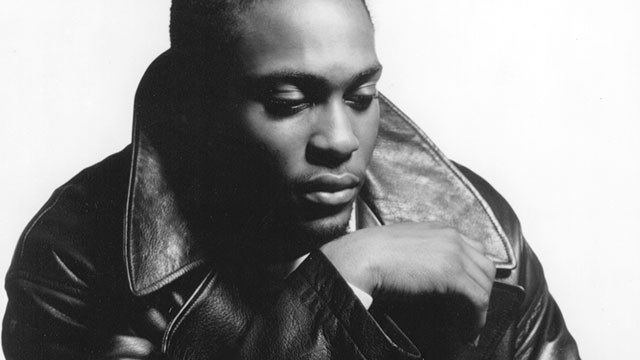 As time passes on it's safe to say that the 1990′s continue to be one of the most beloved decades of music. One that many cherish as their favorite era for all the legendary recordings and styles that were created throughout those years.
Some can argue that nothing was bigger than R&B though. As we so often do, it's great to go back and listen to our favorite records from those years, and we are once again excited by the recent list released by AllMusic.com. The music reference website has a series of playlists where they compile and rank the 40 biggest songs of a single year from the '90s. They have now released their tribute to the best R&B records from 1995, another very special year with some massive hits from legendary acts like Michael Jackson, Mariah Carey and TLC , along with debuts from D'Angelo and Monica.
If you are old enough to remember these records, enjoy and reminisce, but if you are younger and are looking to hear something you missed, this is a great way to catch up on much of the classic '90s cuts. Check it out below, and enjoy!
After producer and executive Kedar Massenburg thought up neo-soul as a shrewd way to further distinguish Erykah Badu, D'Angelo's 1995 debut was often identified as the style's true origin or breakthrough moment. While D'Angelo's organ and vocals were throwbacks, "Brown Sugar"'s drums were as hip-hop — as modern — as anything else on the airwaves. The term sold him short, and it slighted his contemporaries. It's not like they were deviating from the rhythm and blues continuum to cut Euro-dance anthems. This was the same year that Mary J. Blige and Faith Evans released Rose Royce covers. Xscape updated the Jones Girls. Group harmonies, as heard in hits from Soul for Real, Total, Blackstreet, TLC, Solo, Intro, Kut Klose, Brownstone, MoKenStef, and Portrait, were bountiful. And then there was the veteran Gerald Levert, who continued to release solid, soul-rooted, and fresh singles but lacked the flash, newness, and crossover appeal to be championed by mainstream media.

There were exceptions, such as numbers four, five and 18, but 1995 was ruled by kicked-back grooves with plump basslines. Many of them either evoked or sampled classic '70s and early '80s material, inspired by or sourced from the likes of Keni Burke and the Mary Jane Girls (number two), James Brown (seven), the Gap Band (eight), the Detroit Emeralds (13), Ronnie Laws (15), Bootsy Collins and Sly & the Family Stone (16), Isaac Hayes (17), Barry White (34), and Kool & the Gang and Hayes once again (39). Most of these younger vocalists and producers weren't working with session bands and string sections, but they were doing their part to keep soul alive and evolving.

1. D'Angelo – "Brown Sugar" [EMI, 5/27]
2. Groove Theory – "Tell Me" [Epic, 7/29]
3. Brandy – "Baby" [Atlantic, 2/4]
4. Mariah Carey – "Fantasy" [Columbia, 9/30]
5. Montell Jordan – "This Is How We Do It" [RAL, 2/11]
6. Faith Evans – "You Used to Love Me" [Bad Boy, 7/1]
7. Total – "Can't You See" [Tommy Boy, 4/1]
8. Soul for Real – "Every Little Thing I Do" [Uptown, 5/6]
9. Tina Moore – "Never Gonna Let You Go" [Scotti Bros., 5/20]*
10. Blackstreet – "Joy" [Interscope, 4/1]

11. Brandy – "Best Friend" [Atlantic, 6/3]
12. Xscape – "Who Can I Run To?" [So So Def, 10/14]
13. Monica – "Don't Take It Personal (Just One of Dem Days)" [Rowdy, 4/22]
14. TLC – "Red Light Special" [LaFace, 3/4]
15. Usher – "Think of You" [LaFace, 1/21]
16. Adina Howard – "Freak Like Me" [EastWest, 2/4]
17. Mary J. Blige – "I Love You" [Uptown, 8/18]
18. Michael Jackson – "Scream" [Epic, 6/17]
19. Solo – "Heaven" [Perspective, 8/5]
20. TLC – "Waterfalls" [LaFace, 6/10]

21. Gerald Levert – "Answering Service" [EastWest, 2/25]
22. Intro – "Funny How Time Flies" [Atlantic, 11/4]
23. Raphael Saadiq – "Ask of You" [550, 3/25]*
24. Deborah Cox – "Sentimental" [Arista, 9/2]
25. Xscape – "Feels So Good" [So So Def, 10/14]
26. Kut Klose – "I Like" [Elektra, 2/18]
27. Brownstone – "Grapevyne" [MJJ, 4/22]
28. Janet Jackson – "Runaway" [A&M, 9/16]
29. Boyz II Men – "Vibin'" [Motown, 9/2]
30. MoKenStef – "He's Mine" [Outburst, 5/27]

31. Pure Soul – "I Want You Back" [StepSun, 11/11]*
32. Jodeci – "Freek'n You" [Uptown, 6/10]
33. Boyz II Men – "I Remember" [Motown, 12/2]
34. Mary J. Blige – "You Bring Me Joy" [Uptown, 6/10]
35. Monica – "Like This and Like That" [Rowdy, 10/21]
36. Portrait – "I Can Call You" [Capitol, 2/25]
37. Fabu – "Just Roll" [Big Beat, 2/18]*
38. R. Kelly – "You Remind Me of Something" [Jive, 11/18]
39. Blackstreet – "Tonight's the Night" [Interscope, 8/19]
40. Carleen Anderson – "Mama Said" [Virgin, 2/4]

*These songs are not available on Spotify in the U.S. Favorites 41-44 appear in their place, at the end of the playlist.
[via Andy Kellman/AllMusic]