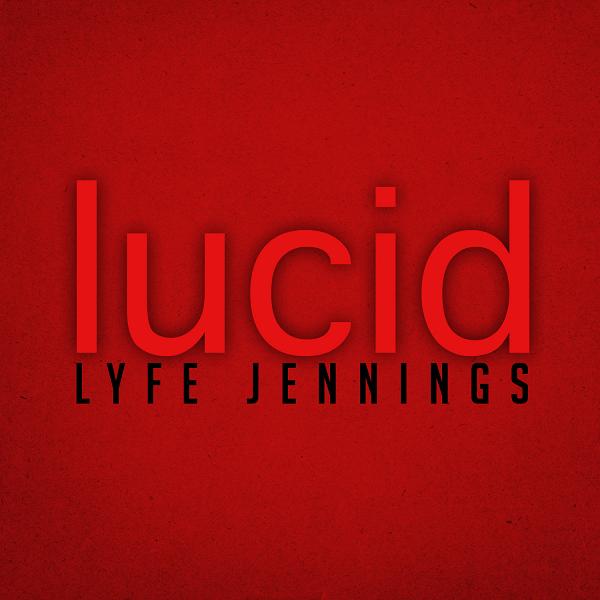 In every walk of life, there's that one person who's gives it to you straight with no chaser. In the world of R&B, Lyfe Jennings is just that. While most R&B heartthrobs are watering down their lyrics to basic, straightforwardness about sex and the woman's anatomy, Lyfe Jennings refreshingly offers soul music that isn't just pleasing to the ear but also stimulating to the mind.
Despite his superior lyricism, Jennings has always been a musical outlier within the genre. While hits like "S.E.X." and "Must Be Nice" turned out to be great commercial successes for the singer, he's yet to have matched the level of fame of some of his male R&B cohorts – not to mention his time in prison nearly silenced his career for good. Regardless, it certainly has had no effect on his creativity.

On his latest album, Lucid, Lyfe Jennings is back and better than ever. The 10-track project sees Jennings sticking to his signature ballads that caters to the women, but rather than using his music to directly address his female audience, Jennings directs his tunes to the fellas; almost like an instructional playbook on the do's and dont's when dating the opposite sex, such is the case with his first single "Boomerang," a street ballad about the inevitability of karma. "Breaking a woman's heart is like throwing a boomerang, it'll come right back to you again," Jennings belts in what appears to be a personal experience he's chosen to share as a cautionary tale. The slow jam, "College," follows that same theme, where Jennings stresses the importance of studying a woman. Using the analogy of higher education, Jennings cleverly equates learning a woman to college, which he adds is like a science, only "you don't need a grant for that."
But not every track is so woman-friendly. On "I Wish," an unconventional break-up song, Jennings ditches the high-road to express what really goes through a man's head after a bad breakup. "I wish you nothing but bad luck, I hope you get hit by a truck and die," he shockingly sings. While harsh, Jennings wittingly flips the script. Where the woman is usually the victim in the aftermath of a breakup, "I Wish" leaves the woman as the offender. It's songs like this where Lyfe's brilliance and individuality shines best. Lucid is packed with so many musical gems that it's almost impossible to tip your hat in favor of one over the other. There's the groovy tune "Rock" that's cloaked in Marvin Gaye-splendor, the mature women's anthem "To A Million" ("I will love and protect you whether you're 17 or a million") and the brilliant track, "ABC," where Jennings re-writes the children's alphabet song to express his love of a woman.
Jennings is most impressive, however, when he's inspiring. "I Am," the album's intro track, is a beautiful piano-laden record that enforces self-affirmation and belief in oneself. "Your happiness is just a thought away," he sings. "I think therefore I am, therefore I can." If you close your eyes long enough, you'd think you entered a time traveling machine to R&B's golden days when a song was a hit because of it's message and not just its sexual content. But Jennings isn't stuck in the past in the least. "Winner," which is probably Lucid's most impressive track, sees Lyfe take a musical leap into a more worldly, alternative soul sound. The tune is hauntingly beautiful and best compliments Jennings' breathy voice, which chillingly soars amid the track's background orchestra.
Following this year's releases of TGT's "3 Kings" and Jaheim's "Appreciation Day," Lyfe Jennings keeps R&B's flame of return alive. Lucid is evidence that Jennings doesn't just make R&B, he is R&B. It's inventive, piercing to the heart, and more importantly it's honest – which is exactly what R&B needs right now.
–Review by Gerren Keith Gaynor
For more of Gerren's work, check him out on www.mrgerrenalist.com
Lyfe Jennings' new album 'LUCID' is in stores, and you can pick it up on iTunes now!